TOP-NOTCH QUALITY

we ensure the quality in our renovation through our in-house carpentry, and long-standing network of suppliers

COMPREHENSIVE SOLUTIONS

Interior Design Visuals | Schematic Design | Space Planning | Design Development Construction documentation | Material Selection | Color Scheme Selection Post-Occupancy Services | Procurement | Interior Styling and decoration

PROFESSIONAL DESIGNERS

our designers are competent to design according to your desires, needs and unique way of life

INNOVATIVE SYSTEMS

we work in curated teams of project managers, specialized designers and site coordinators to ensure a painless experience for you
Our Story
Edgeline Planners, founded in 1998, is a multi-disciplinary design firm that provides bespoke design consultancy and conceptualization. We have gained extensive recognition for interior design and architectural reconstruction in both commercial and residential projects, including both private and public assets.
With a core team of qualified designers and experts in space planning, project management, renovation works and soft furnishings, we offer the right balance between design aesthetics and functionality, with a strong aspiration of transforming houses into homes. Our thoughtful design, caters to the different clientele, has received praise from various prominent local media, catapulting the brand's reputation into a household name.
We greatly believe in sharing material expertise and technical information with all our clients, as well as encouraging open communication and building solid partnerships along the process. We bring distinctive design concepts to life, personalized to the client, with over a decade of experience and involvement in the business.
Our Philosophy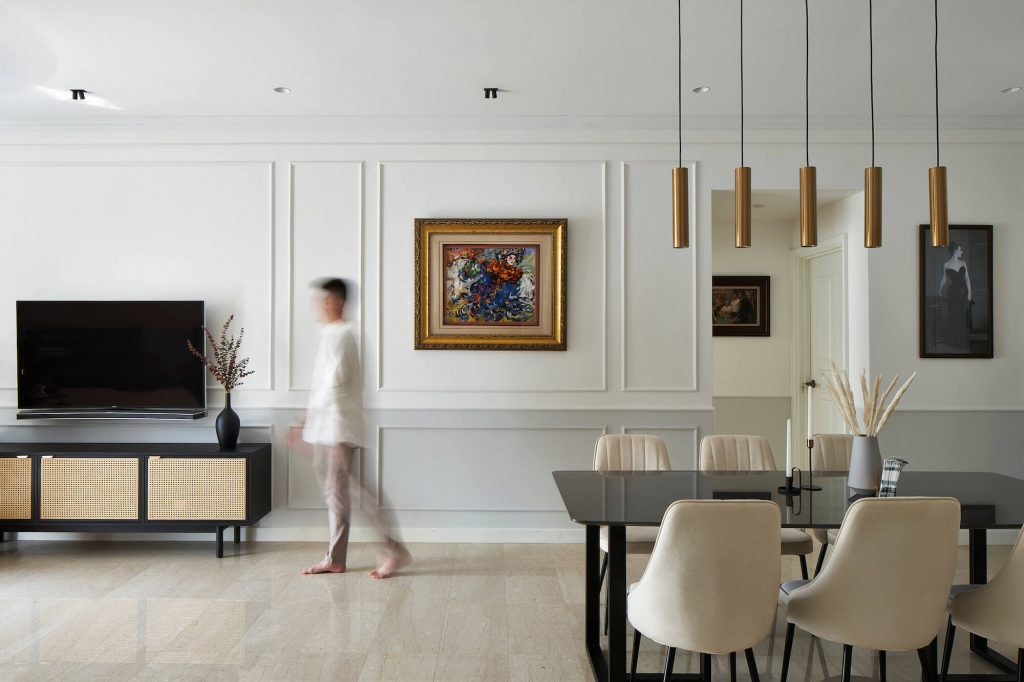 Achieve a clear understanding of all aspects of a project through a collaborative client relationship. Our utmost goal is to turn a bespoke interior into timeless space that in turn leave lasting memories for our clients.
Our Mission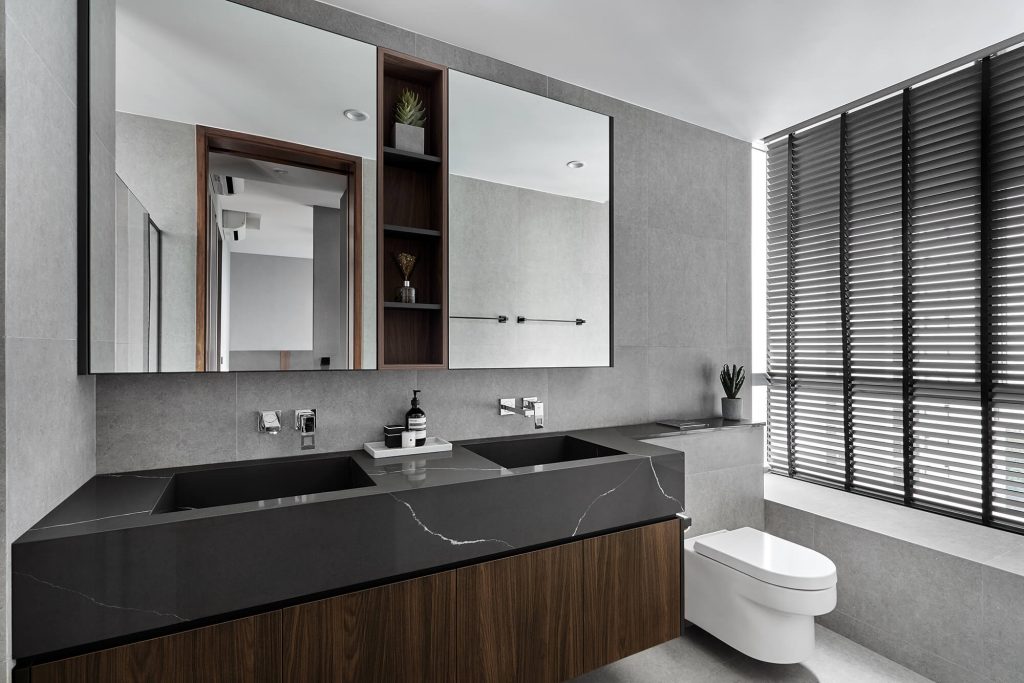 We are people who focused on designing all facets of projects and offer a right balance of design aesthetic and functionality striving to enrich people's living and needs. We believe that suitability is the quality that makes things durable, and our work is the embodiment of one's dream.
Our Service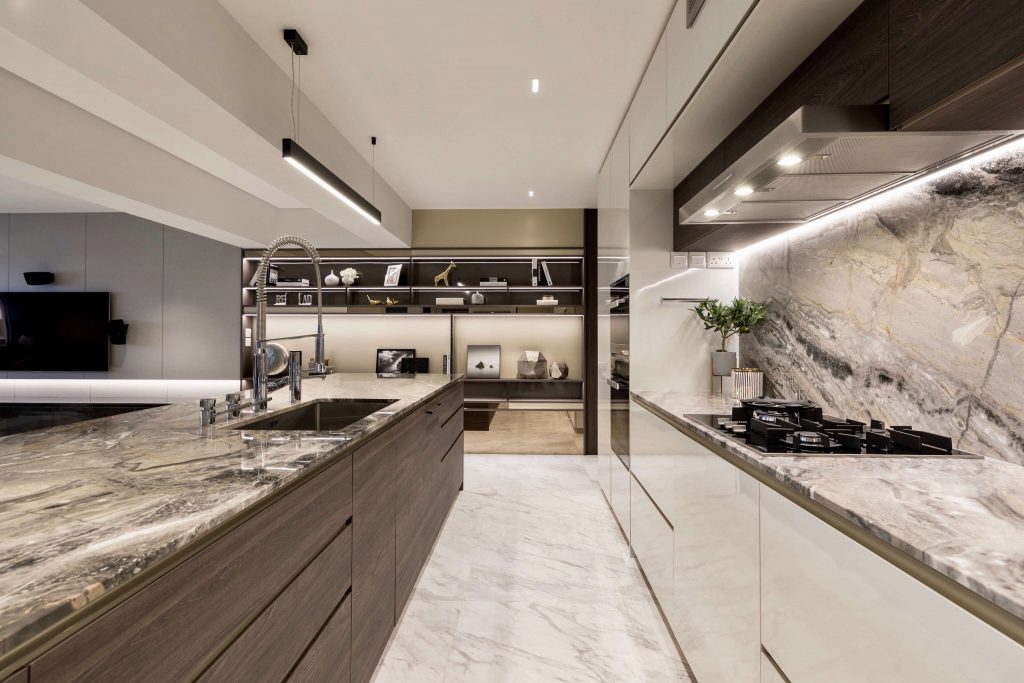 At Edgeline, we specialize in everything from ground-up construction to interior design, architecture for residential and commercial spaces. We commit to designing spaces that are a true reflection of the clients living in them.
Our supremacy is achieved by bringing together creative designers and experienced craftsmen. Their techniques and skills reflect the full attention and quality excellence we put into every detail, transforming your home into functional beautiful space with furniture, carpentry, accessories and provide you with custom pieces tailor-made for your living space.
We offer turnkey solutions in interior design, interior architecture and project management, furniture design services, more specifically:
Interior Design Visuals
Schematic Design
Space Planning
Design Development
Detailed Construction Documentation
Material Selection (Wall & Tiles)
Color Scheme Selection
Post-Occupancy Services
Selection of Furniture, Fixture, and Fitting (Procurement)
Interior Styling and Decoration
Interior Styling and Procurement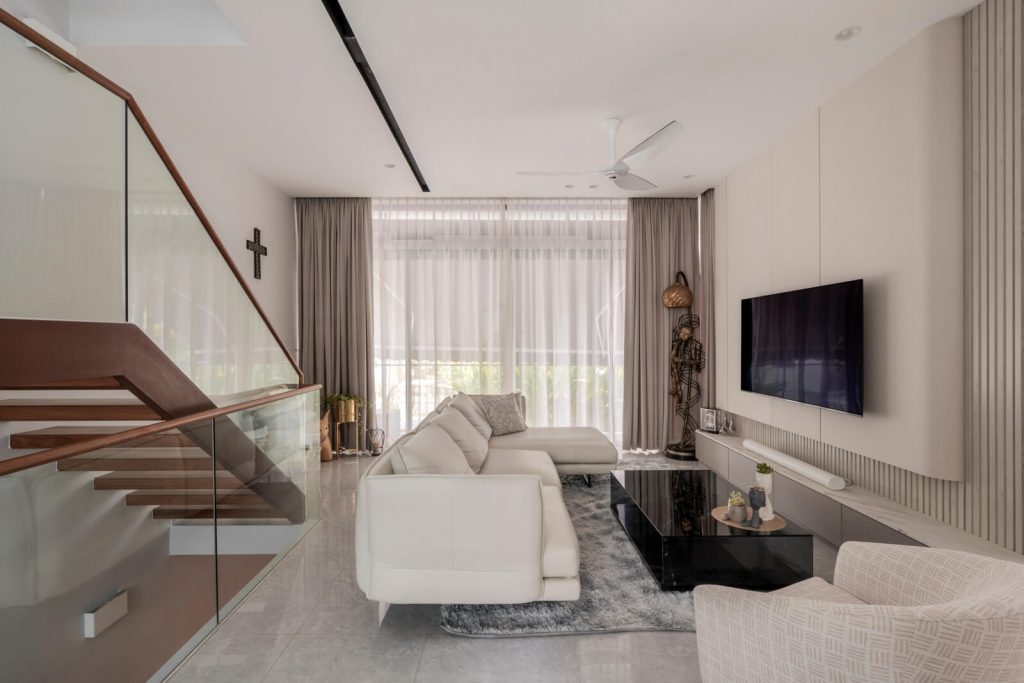 Rounding off the finishing touches of a project is an essential part of space transformation. The aesthetics and functionality of each piece of furniture, fixture, and fitting should be well thought out in order to enhance the quality of life for those who live in it, so let us help you! Our designers can assist in sourcing, develop a curated collection, and work with trusted manufacturers and reliable furniture crafters so that our clients can have peace of mind. The result? a polished, completed interior that feels like home.