Our Blandford Drive project features a beautiful private terrace located in the heart of Singapore. The external facade showcases a well-constructed front and side expansion. The extended shelter area will provide an extra layer of shelter and protection to the occupying generations, and helps to keep a larger area of the porch dry. The designer's monotone color choice for the facade also gives an idea of what the interior will look like.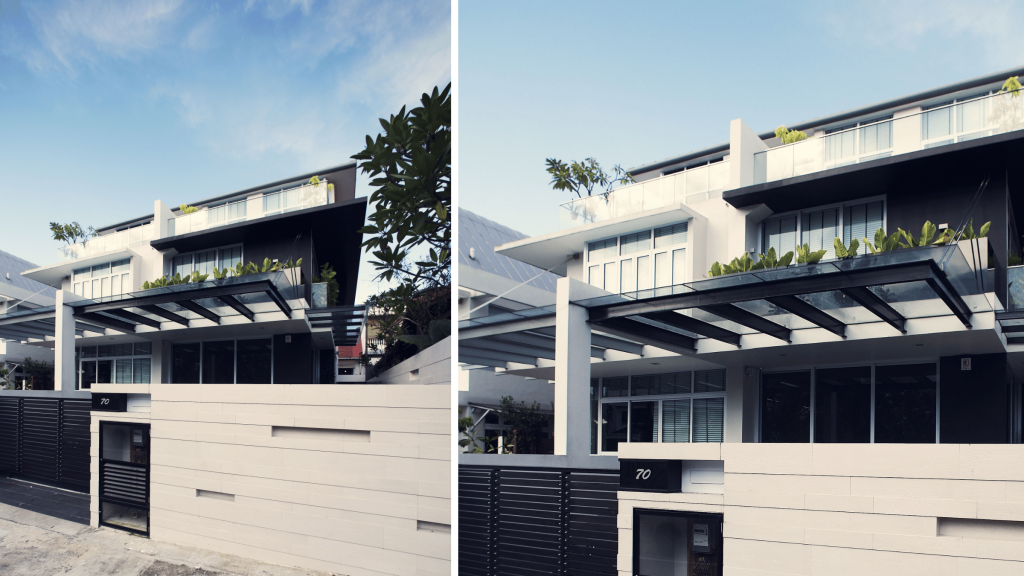 The entire interior of the Blandford project is in a singularly coherent manner but with a wide spectrum of monochromatic tones. This contrasting classic and timeless black and white backdrop effortlessly turn high-end furniture into statement pieces.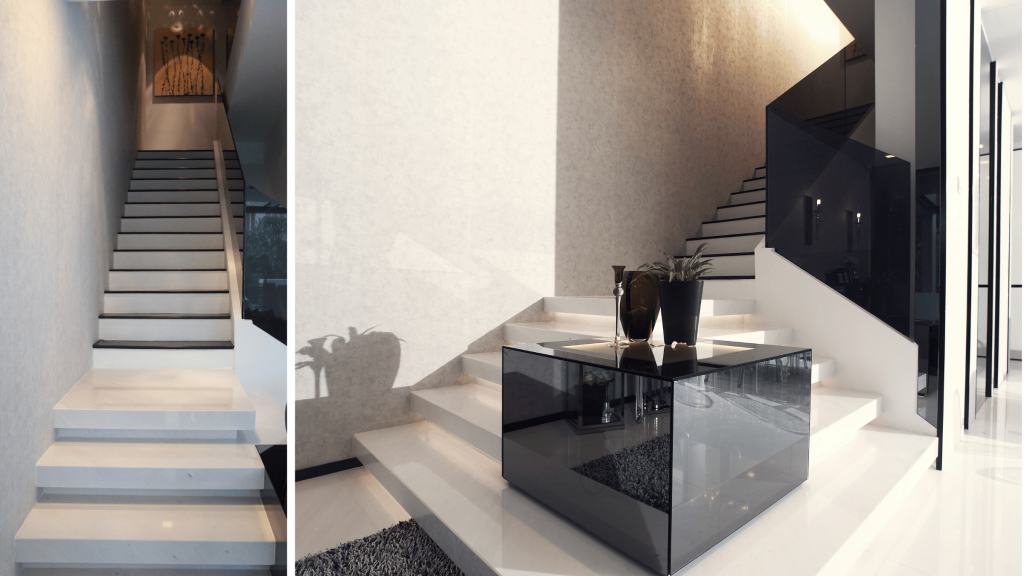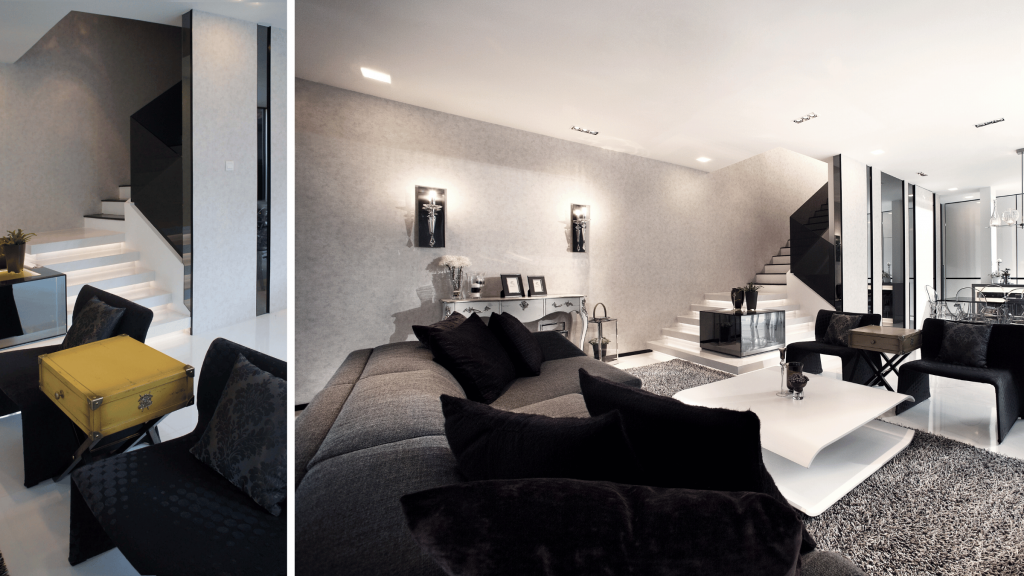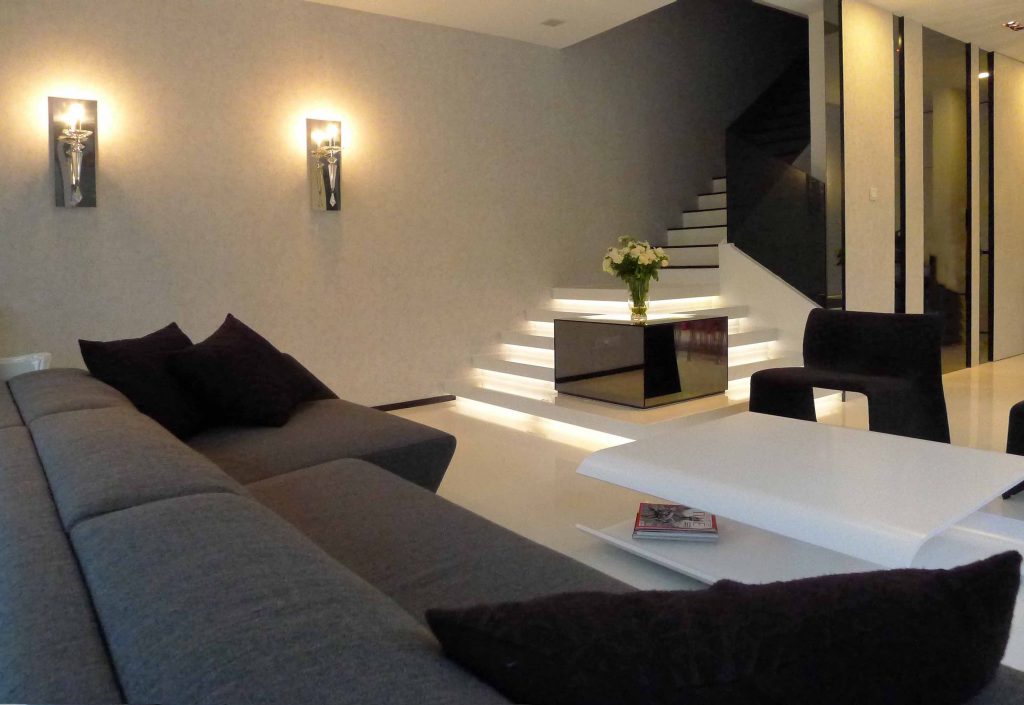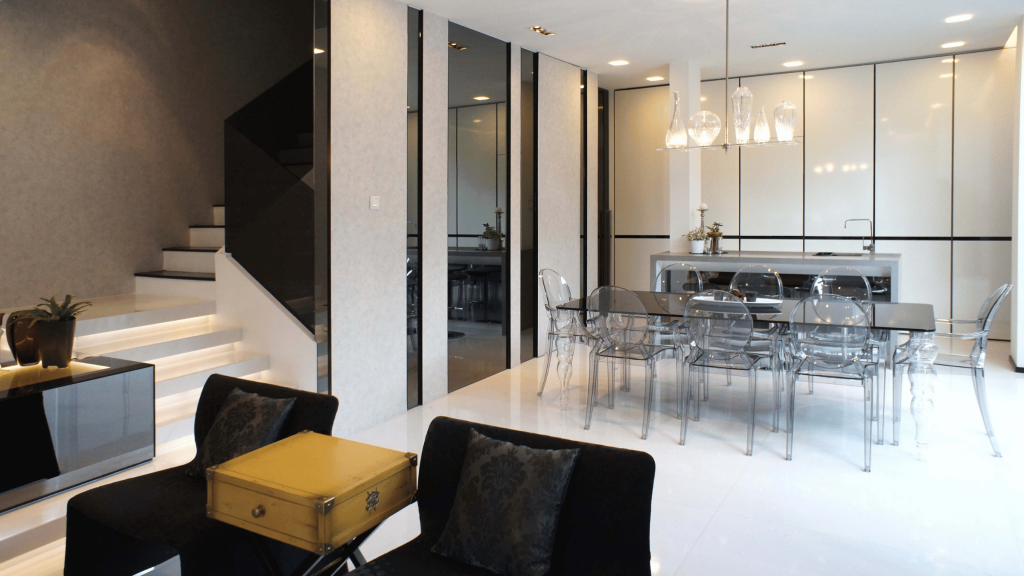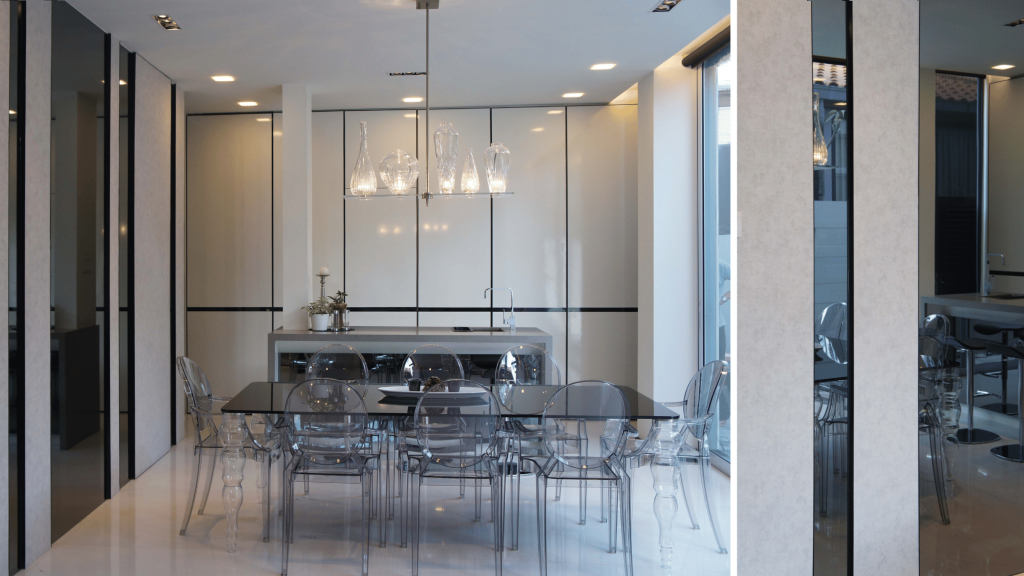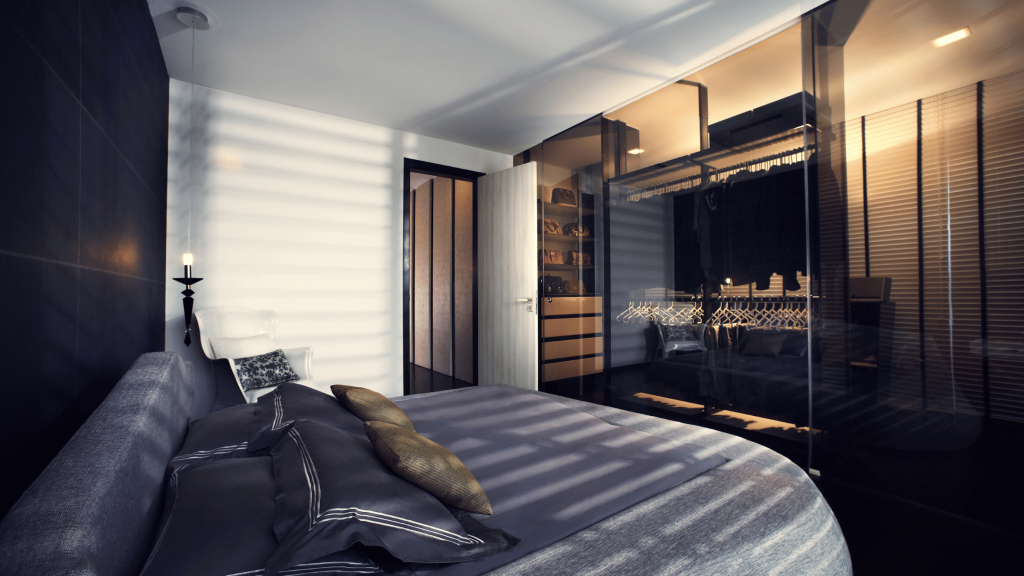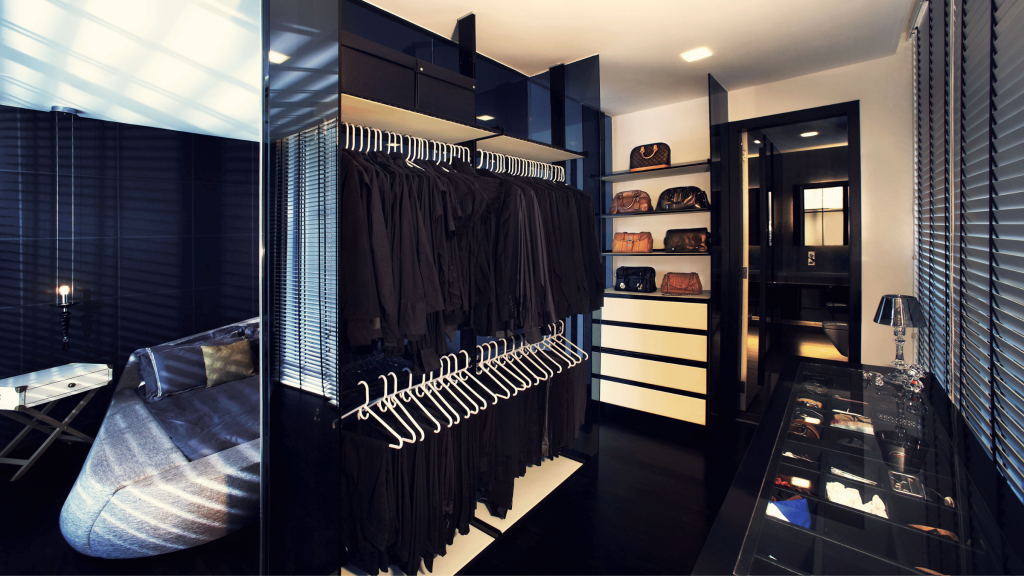 In the en suite bathroom connecting to the master bedroom, soft warm golden light indirectly bounces off from the textured dark wall imbuing a sense of luxury.