It's all about the details. Beautifully fitted, built-in TV console with extra storage everywhere. While we can't customize televisions, we sure can build a custom console designed to fit the size of your television unit.
A black-framed glass door that joins the patio to the main living space is placed strategically allowing natural light to pass through, creating an airy and inviting atmosphere in this modern, contemporary home.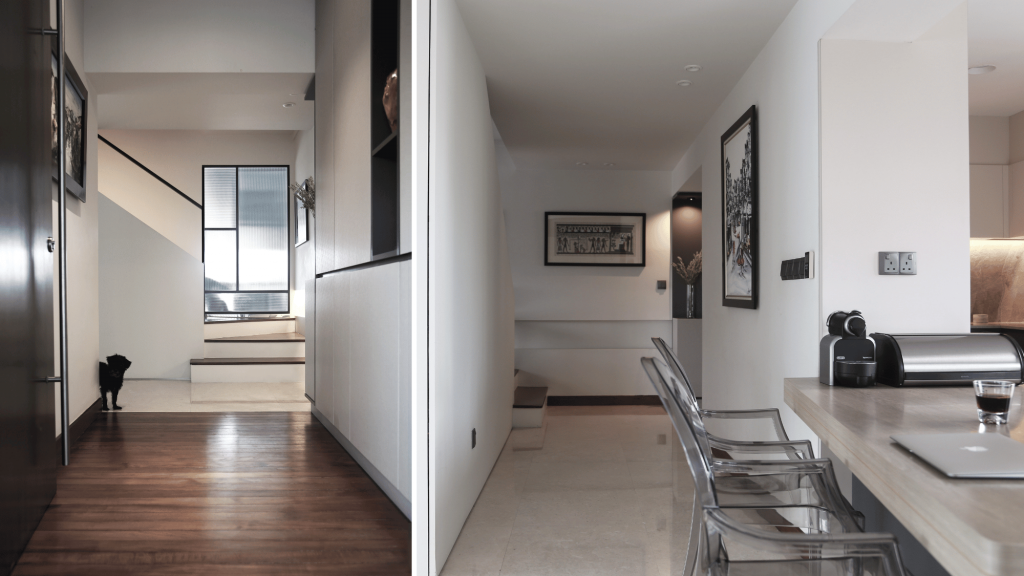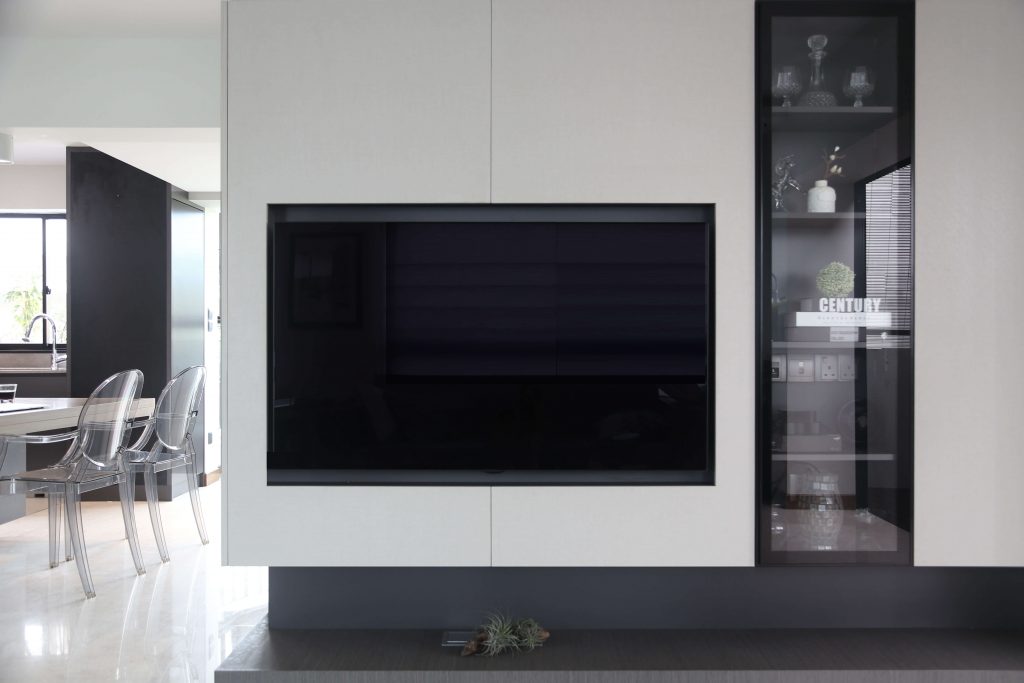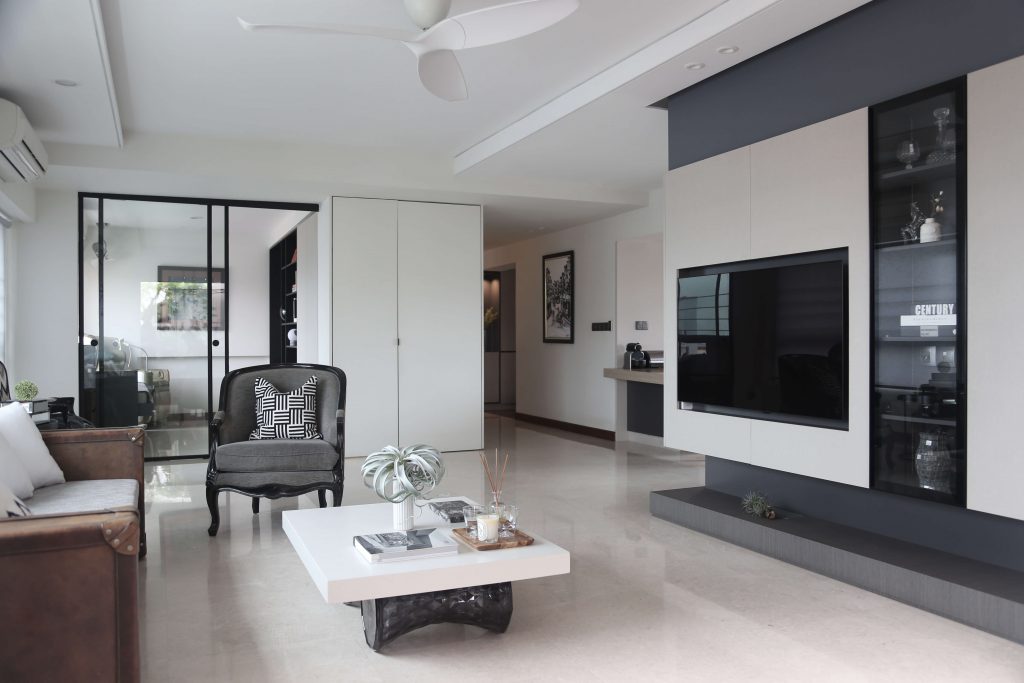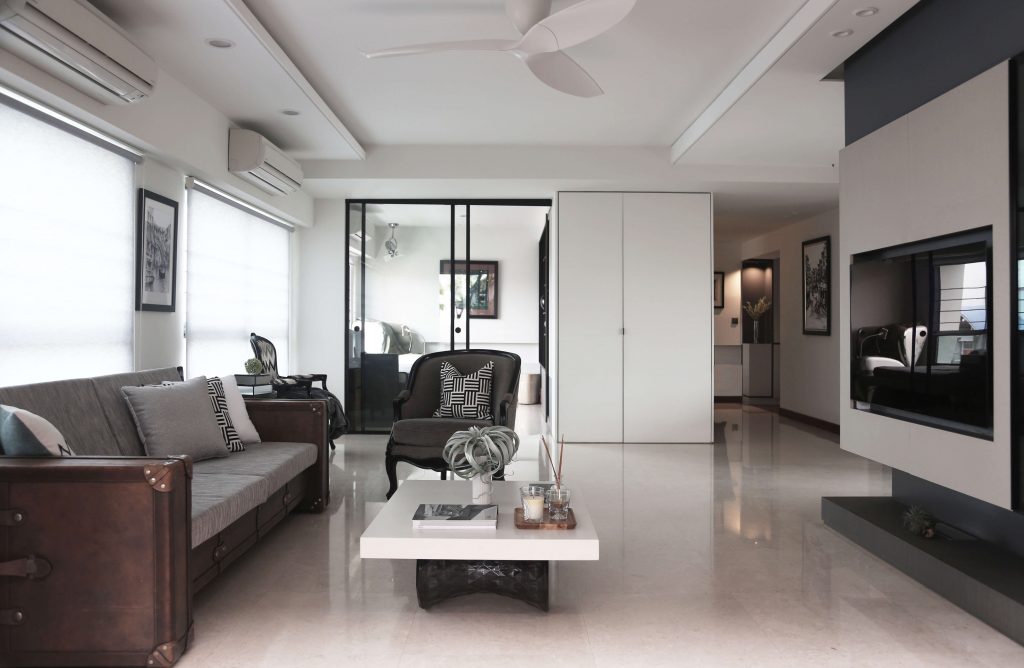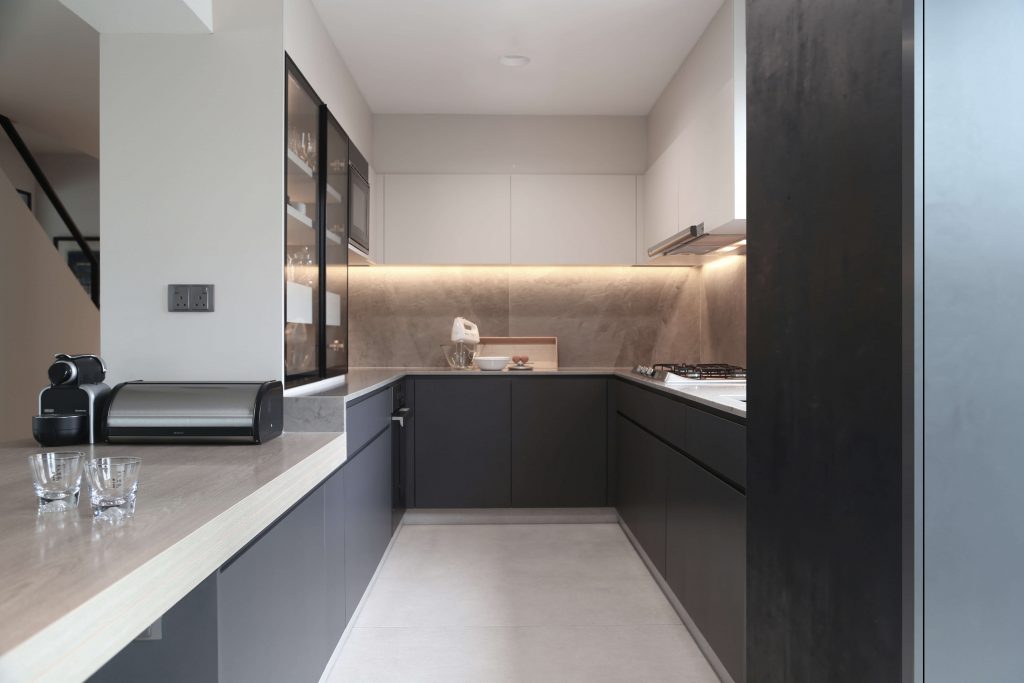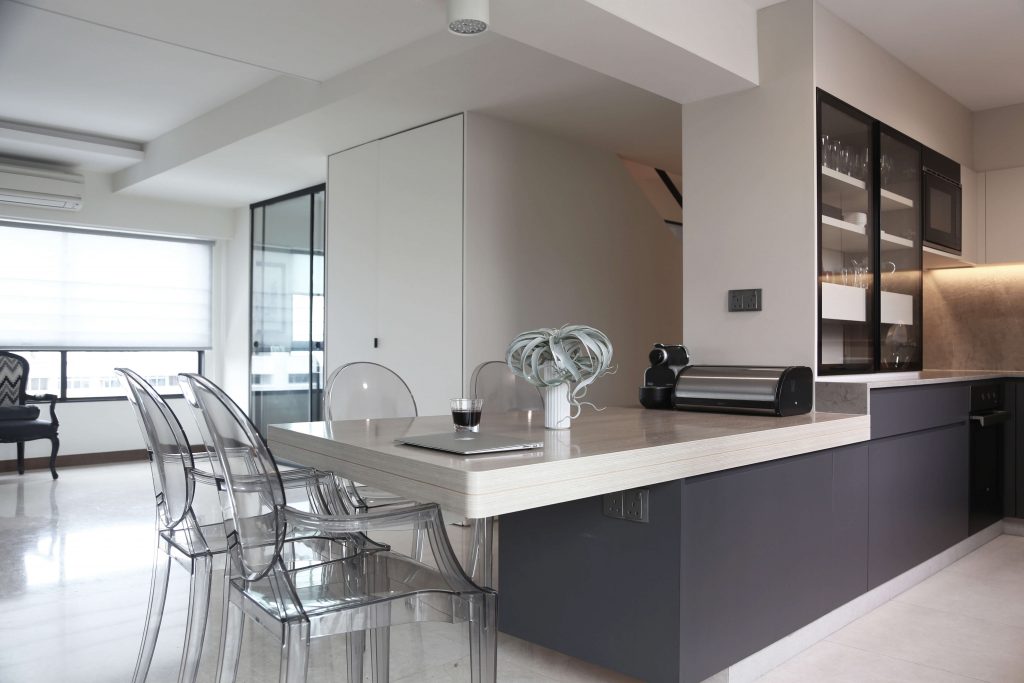 A peninsular unit that juts out at a right angle from a wall of units can help you to create a natural barrier between your kitchen and the rest of the space. It can also provide an additional dining countertop, kitchen preparation zone, and storage space for the kitchen.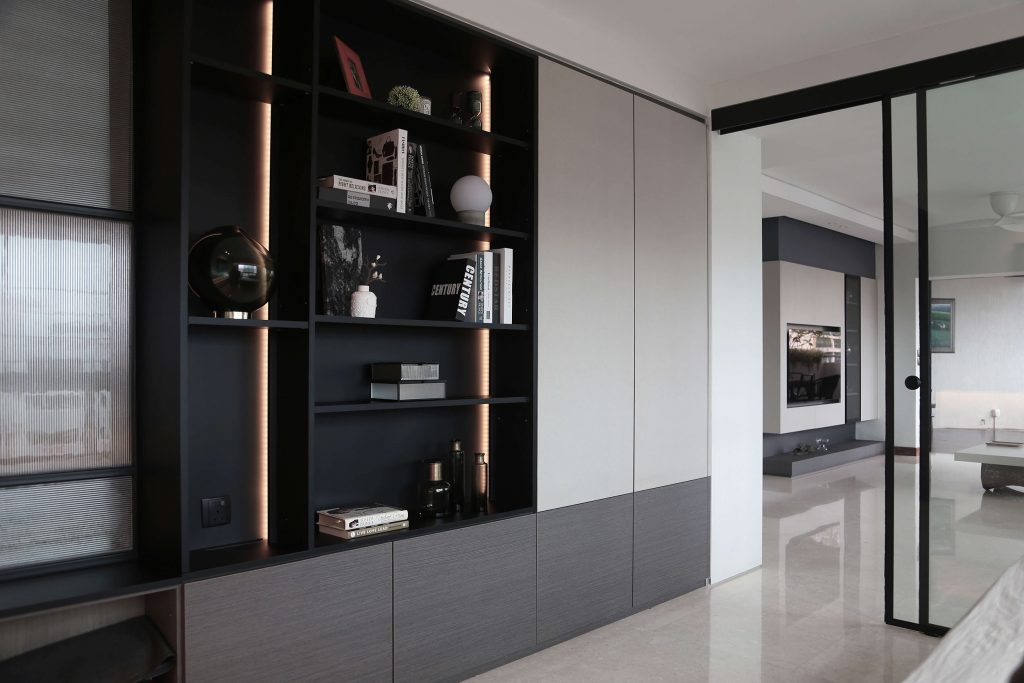 Layers of black shelving and warm golden light create a moody and luxurious backdrop for this masculine study and breathe life into the surrounding space.
Black exudes confidence and a level of sophistication, allowing the user to have a creative state of mind for productivity and a professional setting to talk business.