Located on the first level of the home, the designer took the advantage to design full-height metallic framework doors and windows to allow more natural light to enter, additionally bringing modernity to the exterior façade of this cluster house. The desire for brighter, more open architecture brings calmness and tranquillity into every corner of this home. A modern simplicity theme with soft tones of grey further accentuates the spaciousness between functional zones.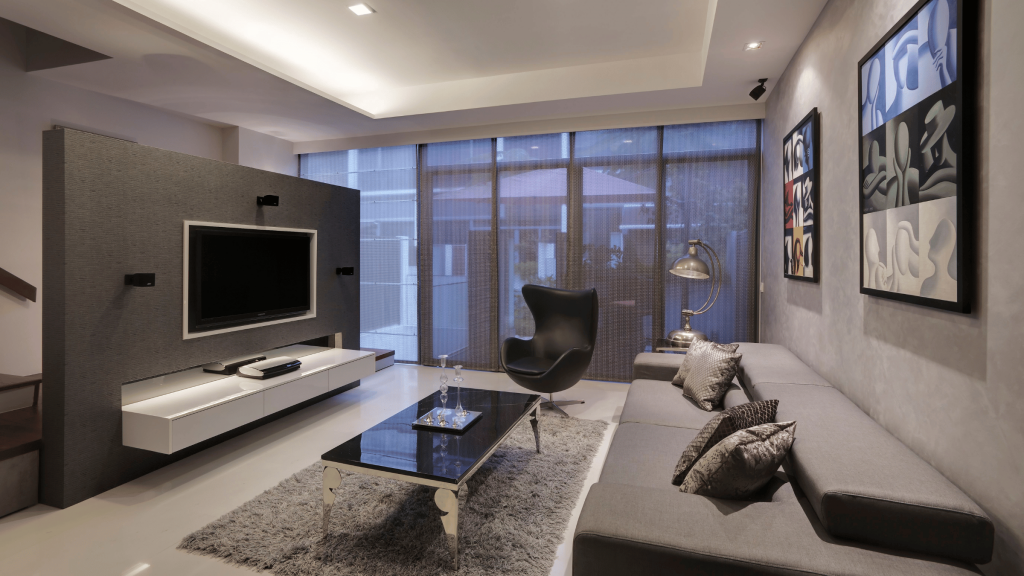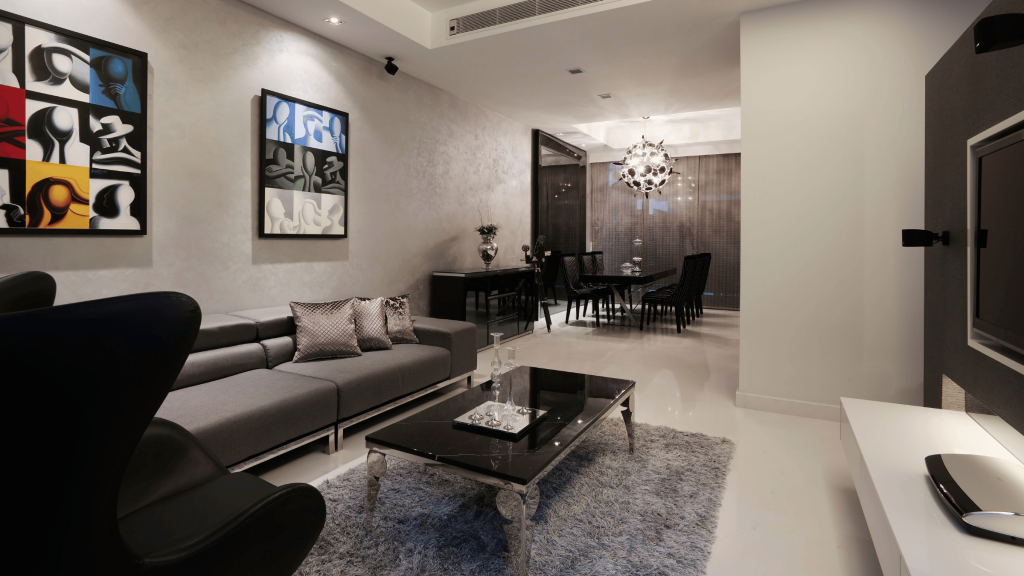 The floor-to-ceiling windows were built for all the rooms to allow ample daylight to pass through and brighten the space. Playing with light and shadows was the most important factor when designing a home like this. These windows on the ground level/basement were intentionally designed so that the interior can be fully open to the outdoors.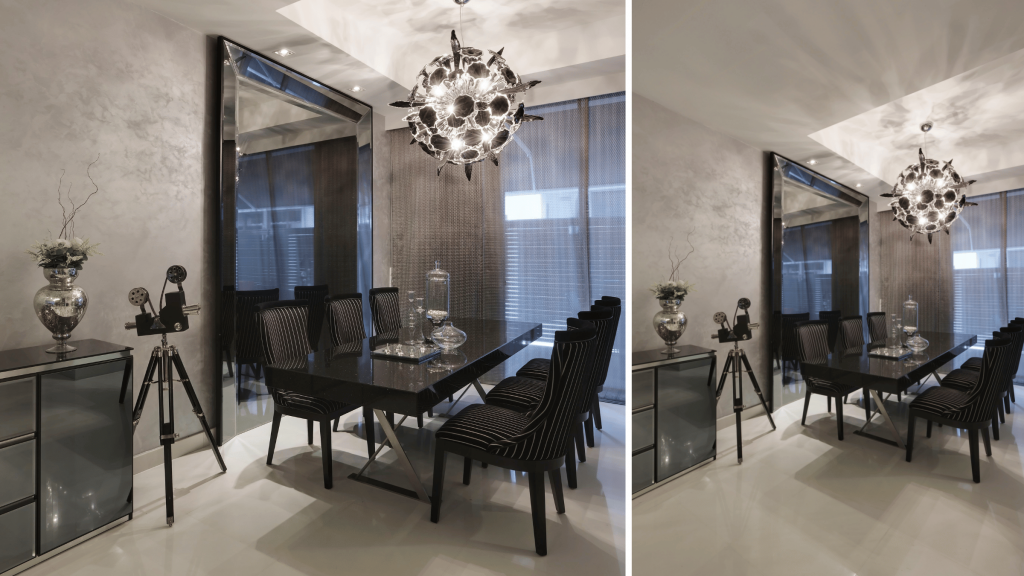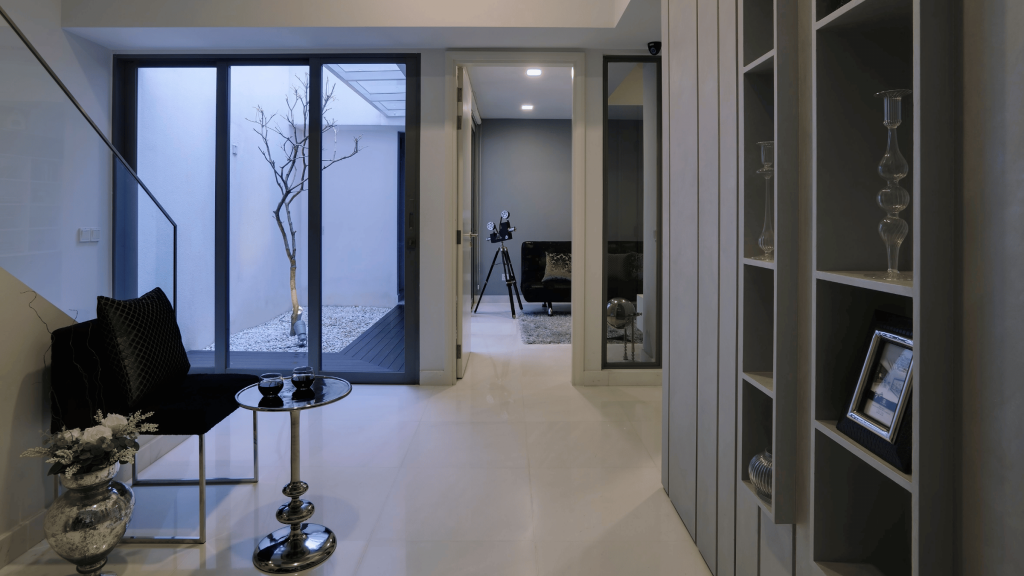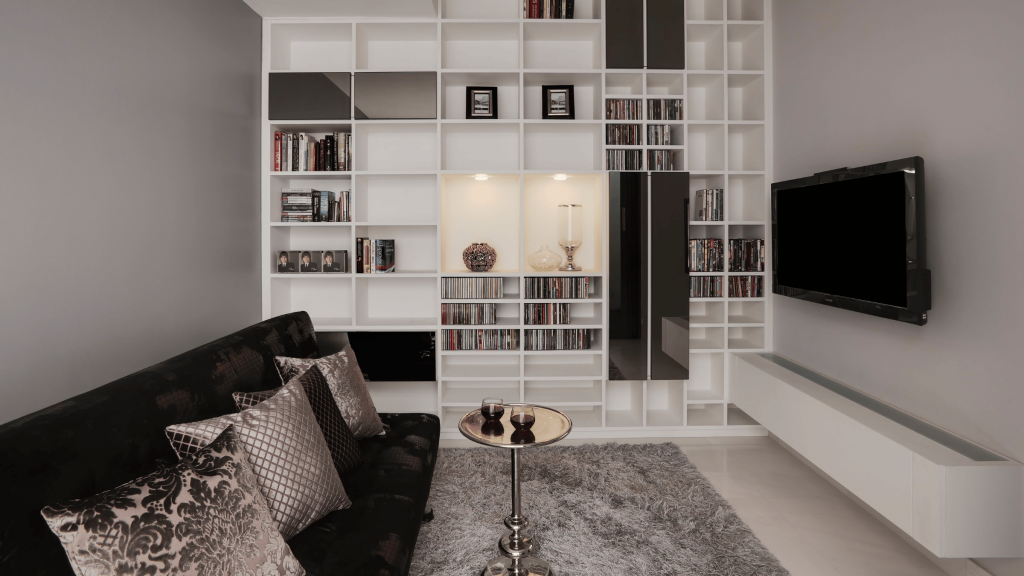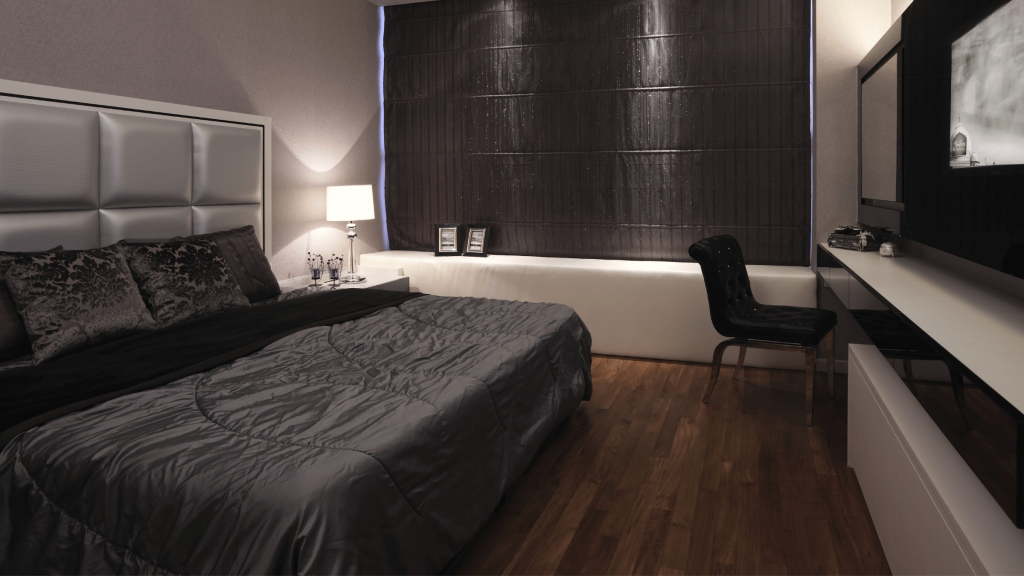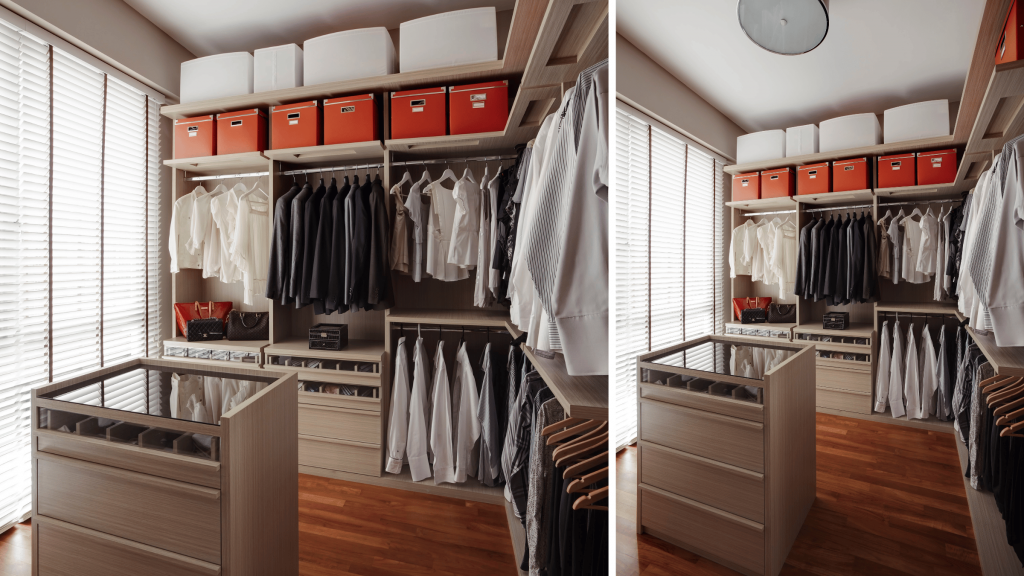 To suit the needs and owner's fast-paced lifestyle, each room has an evenly divided amount of furniture and custom-built cabinetry. The accessibility of the living spaces from the outside and transitions within the inside spaces were one of the key design considerations in this project. The homeowners' workflow and everyday routines were also carefully addressed in order to create a space that was both efficient and ideal.
Outside there is gated driveway parking, a small, sheltered area for the parking lot for the family-owned cars, and a secluded rear garden.