The beauty of a monochromatic scheme is its timeless appeal. They go well with neutral palette colors like bronze-gold, green, and red-brown. The foundation of Black-White-Grey Monochrome interiors give our homeowners the design flexibility to use accent colors and textures to reflect their personal style. 

In this project, the satin bronze acid-etched mirror built-in cabinet, olive leather chairs, and copper light fixture add warmth and character to the dining area. A burnt orange reflective backsplash and dark walnut cabinetry add vibrancy and depth to the kitchen space.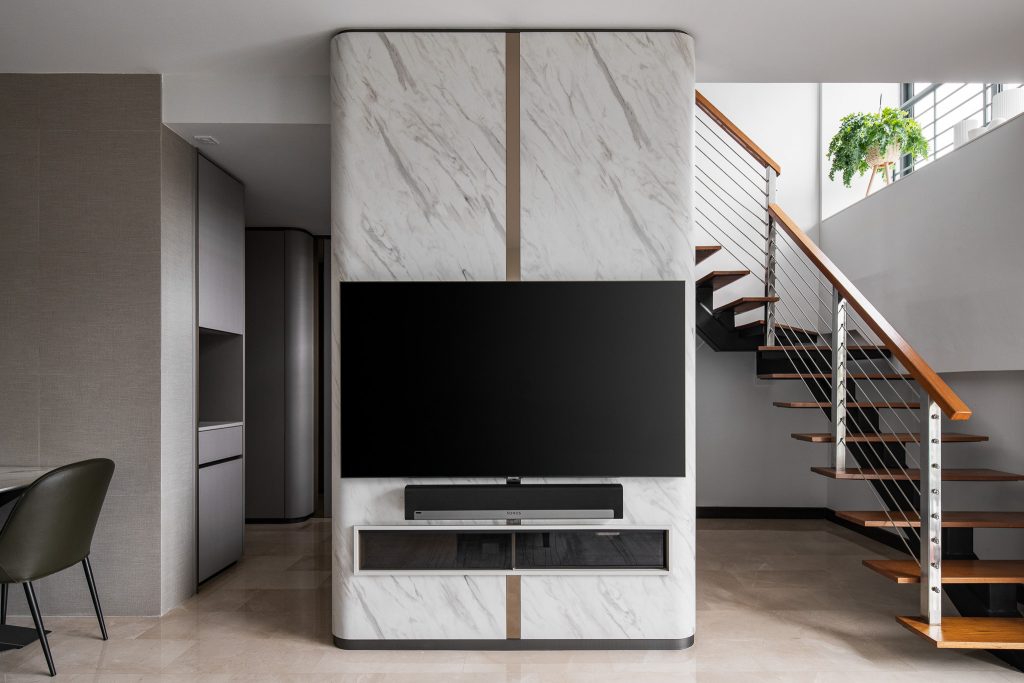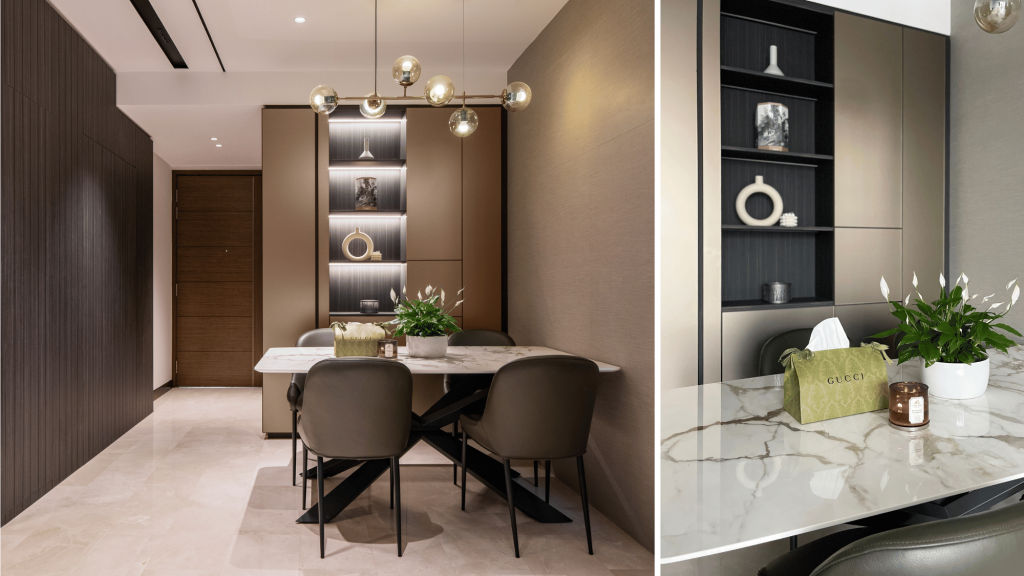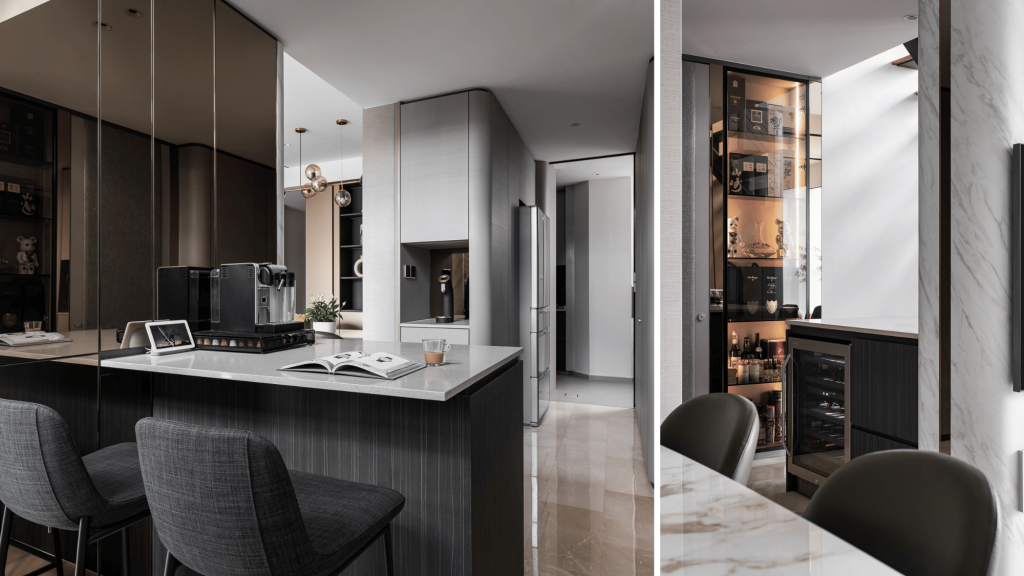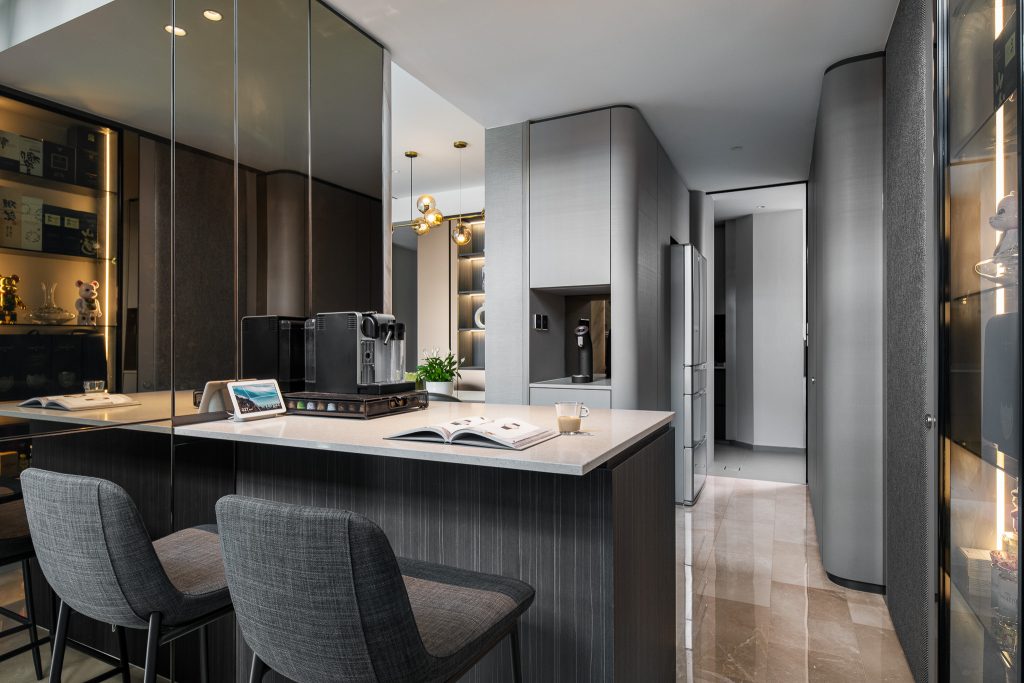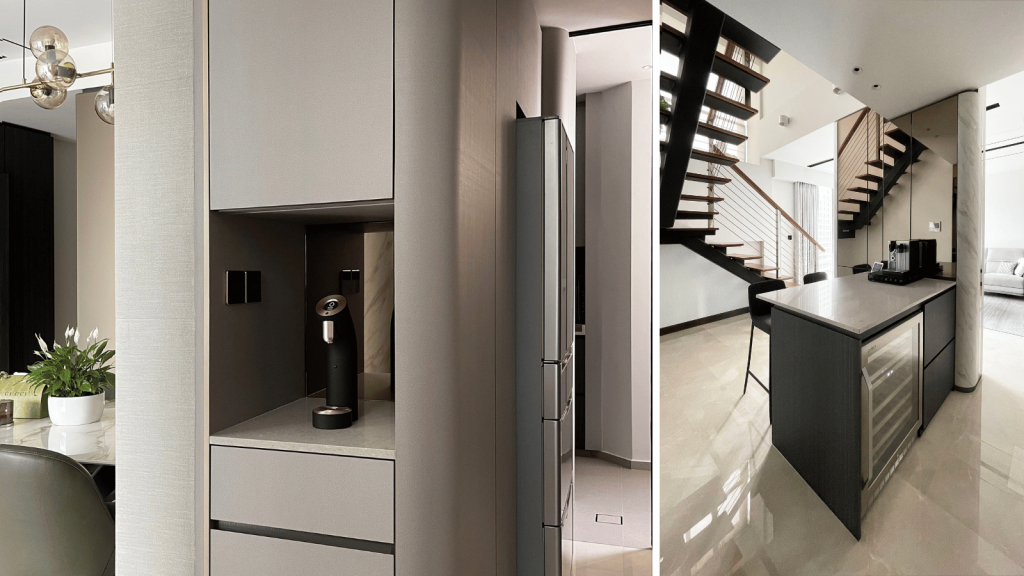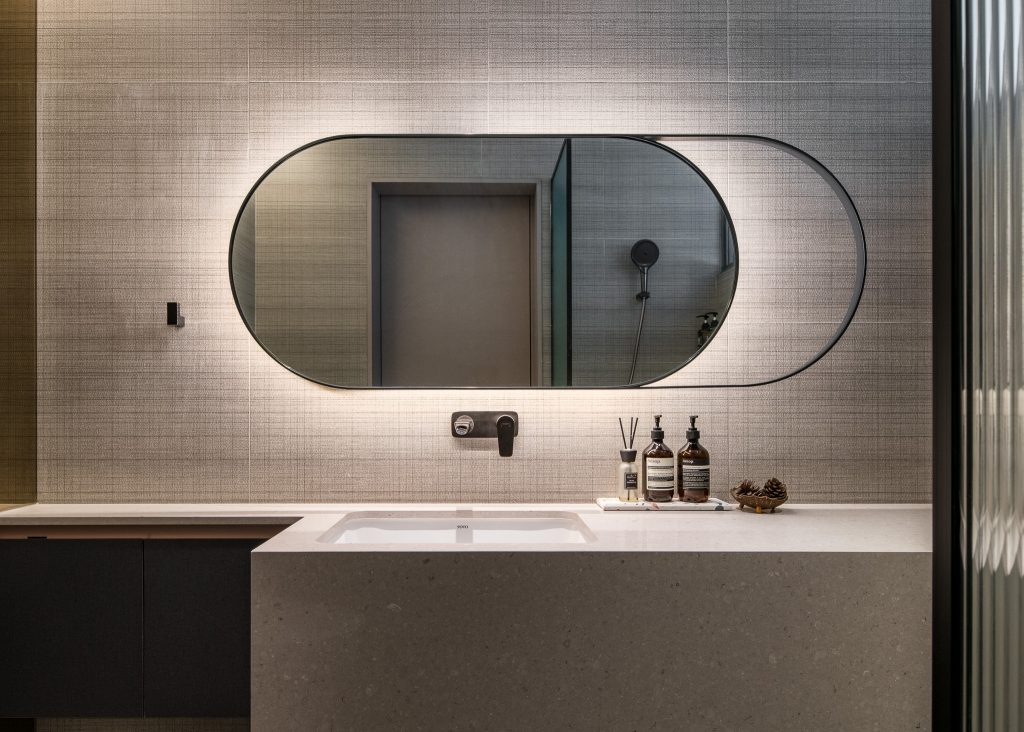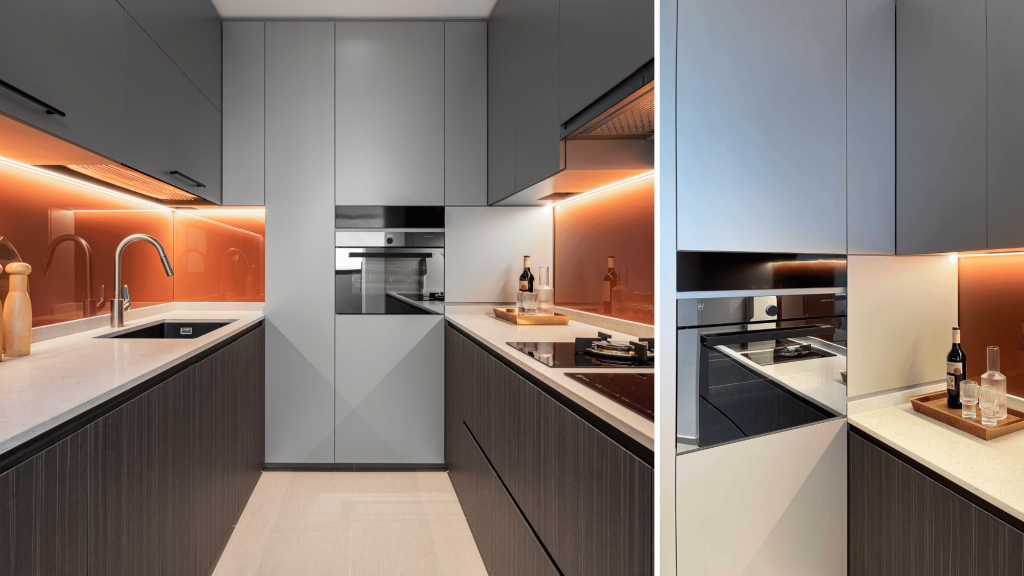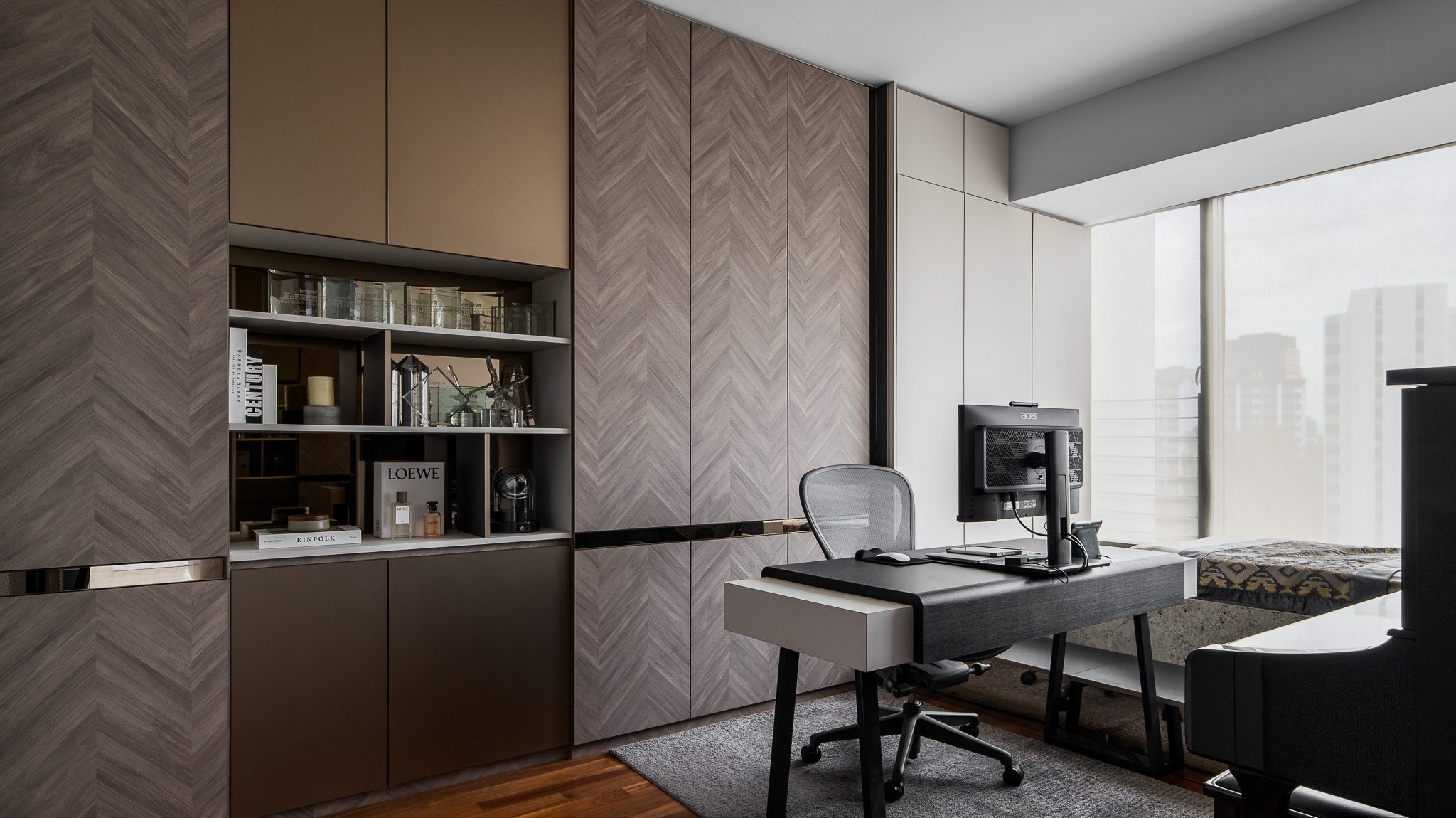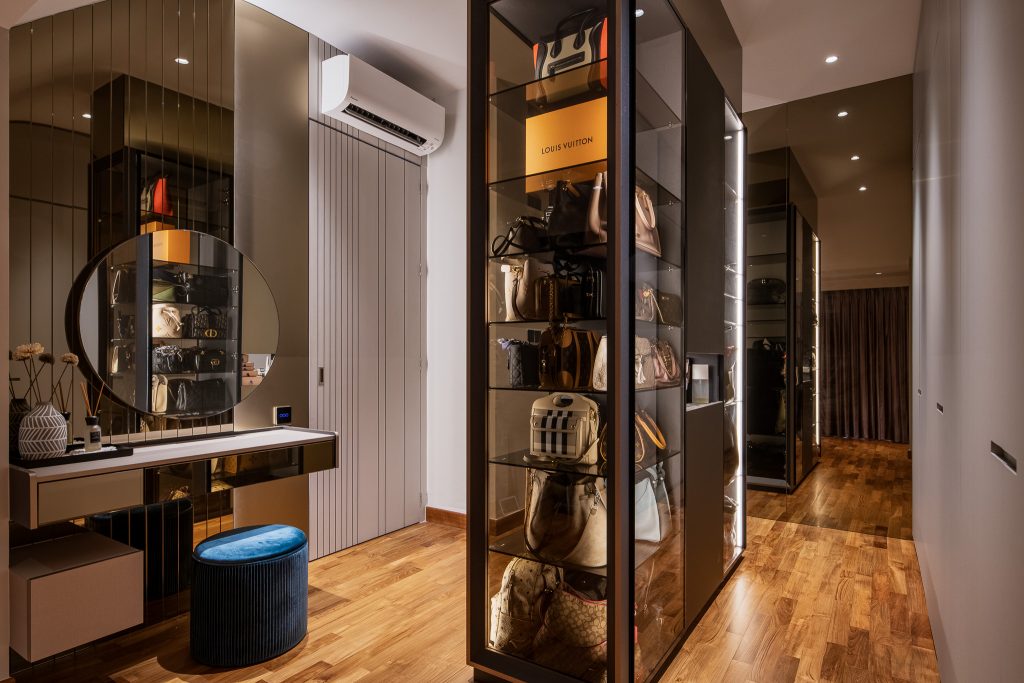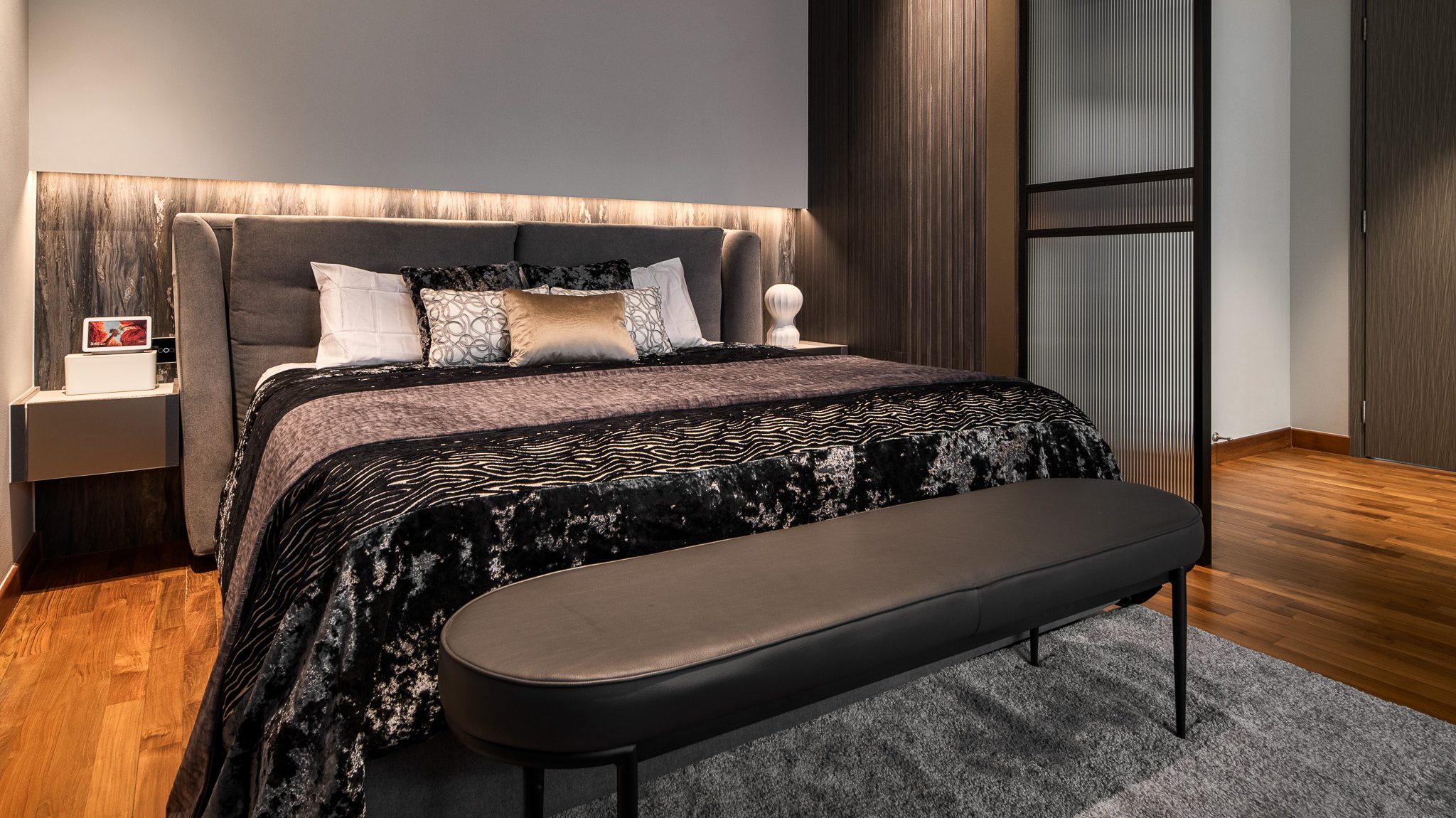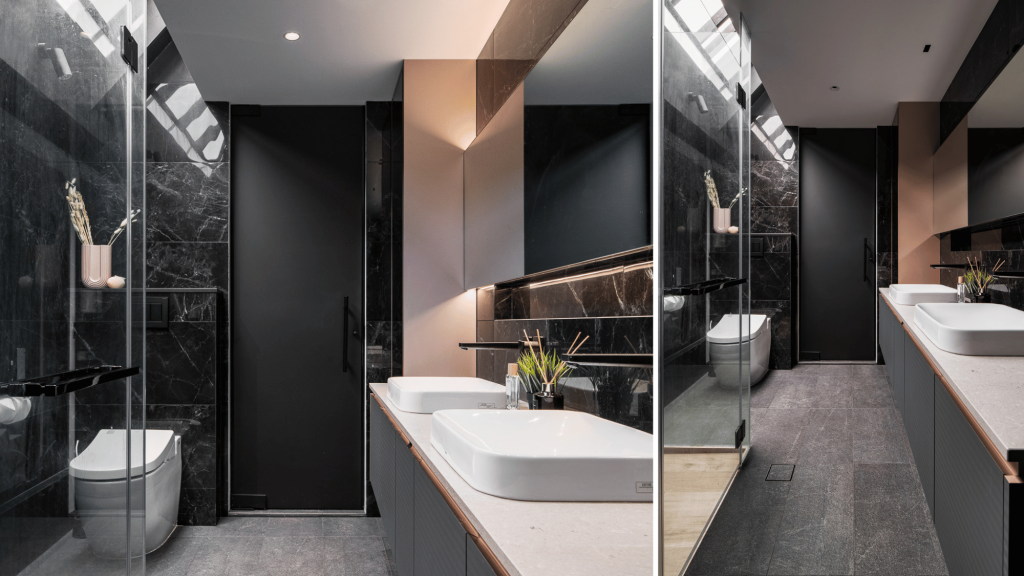 Skylights fitted in the sloped ceiling allow a natural flow of light without compromising privacy, illuminating this beautiful Jack and Jill bathroom.
The charming contrast between black marble tiles, white quartz vanity top, and warm grey floating vanity cabinet gives harmony and cohesiveness to the entire master ensuite.