Everyone gets a say in the interior design and decoration of the new home at Sembawang Drive. The home color palette incorporates the son's favorite color: red, and the dad and mum's likes: neutral colors—that's what makes it so special.
It is one of those projects that open up new possibilities for the exploration of personalities and ideas. It was a privilege to work with the homeowners as they were very adventurous and open to new ideas. This stylish and character-filled contemporary home is the result of a collaborative effort between the designer and the homeowners.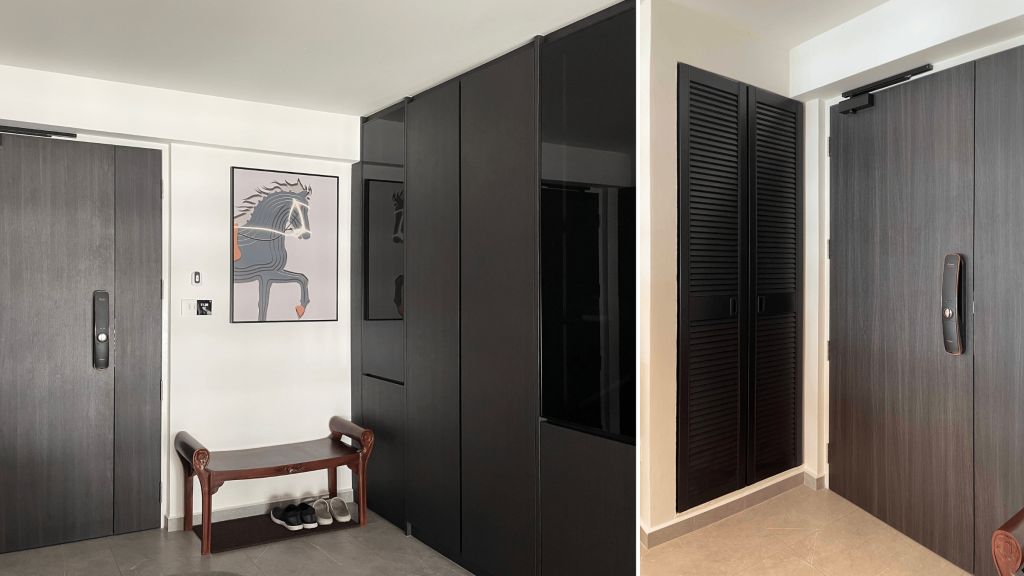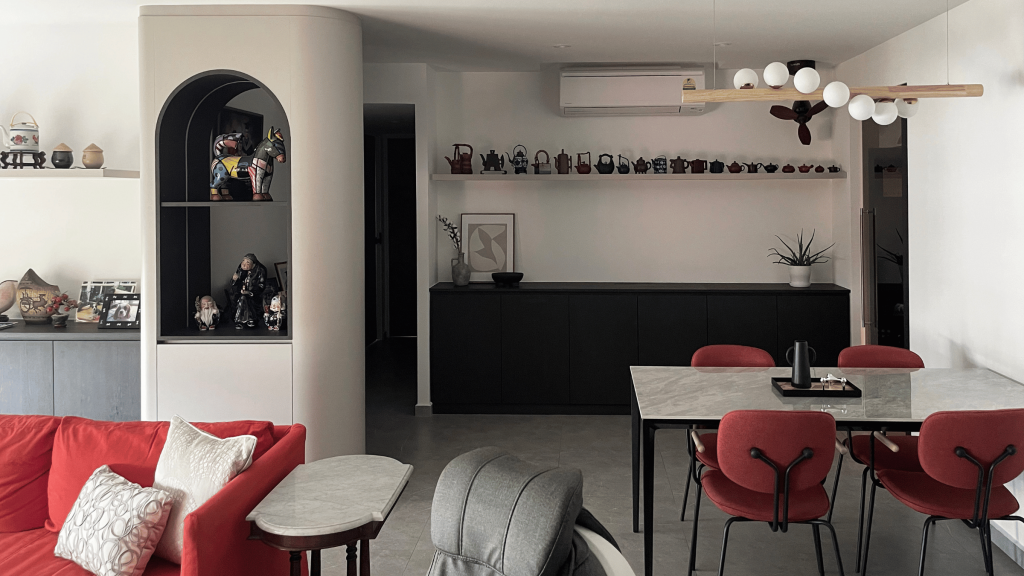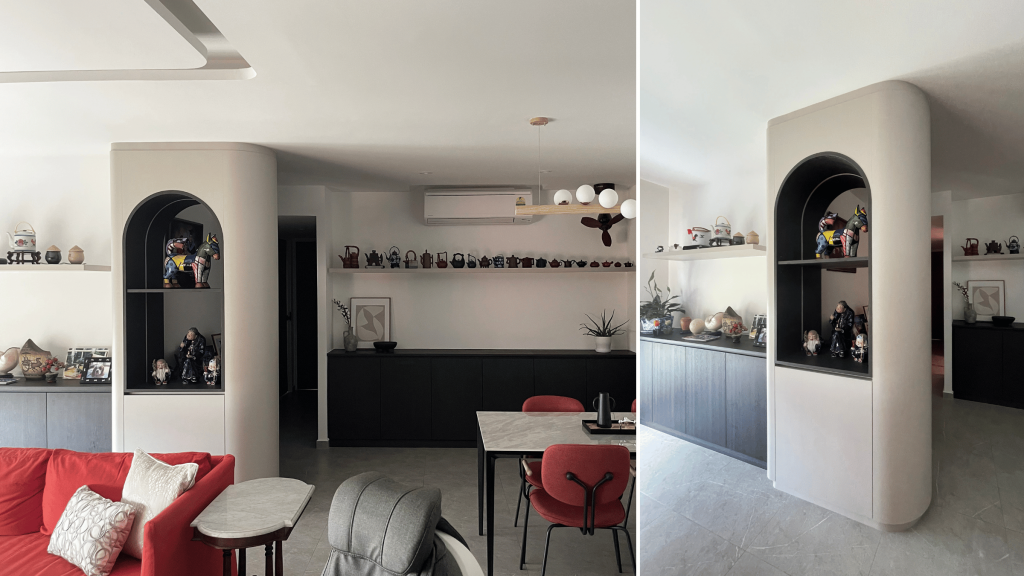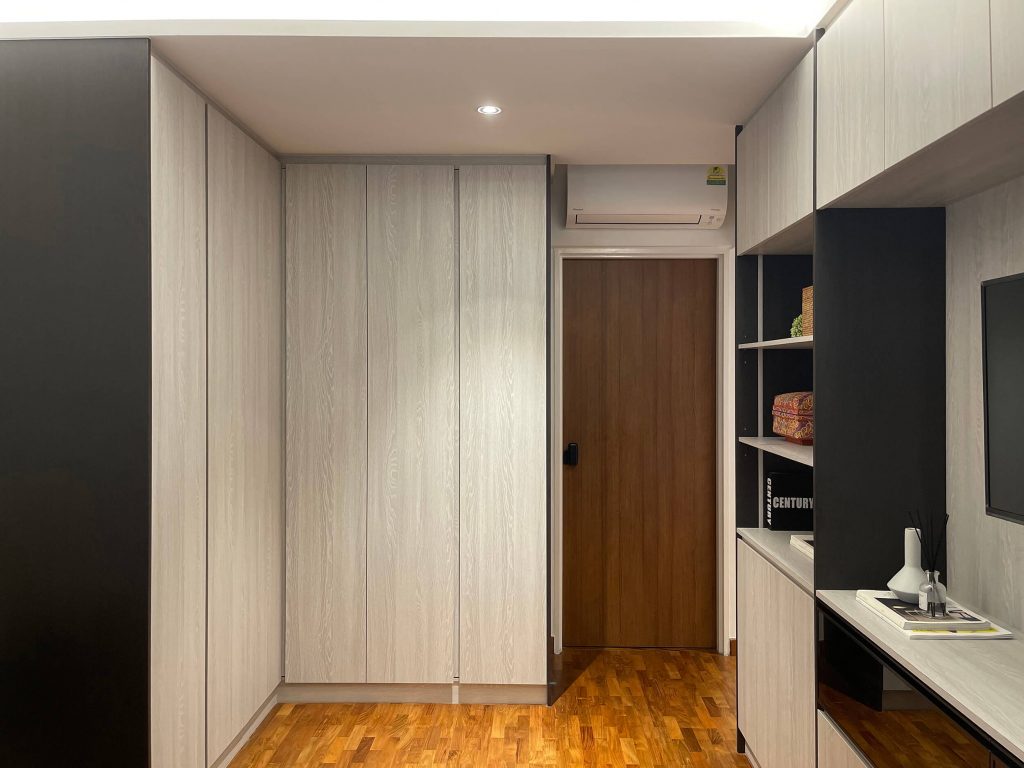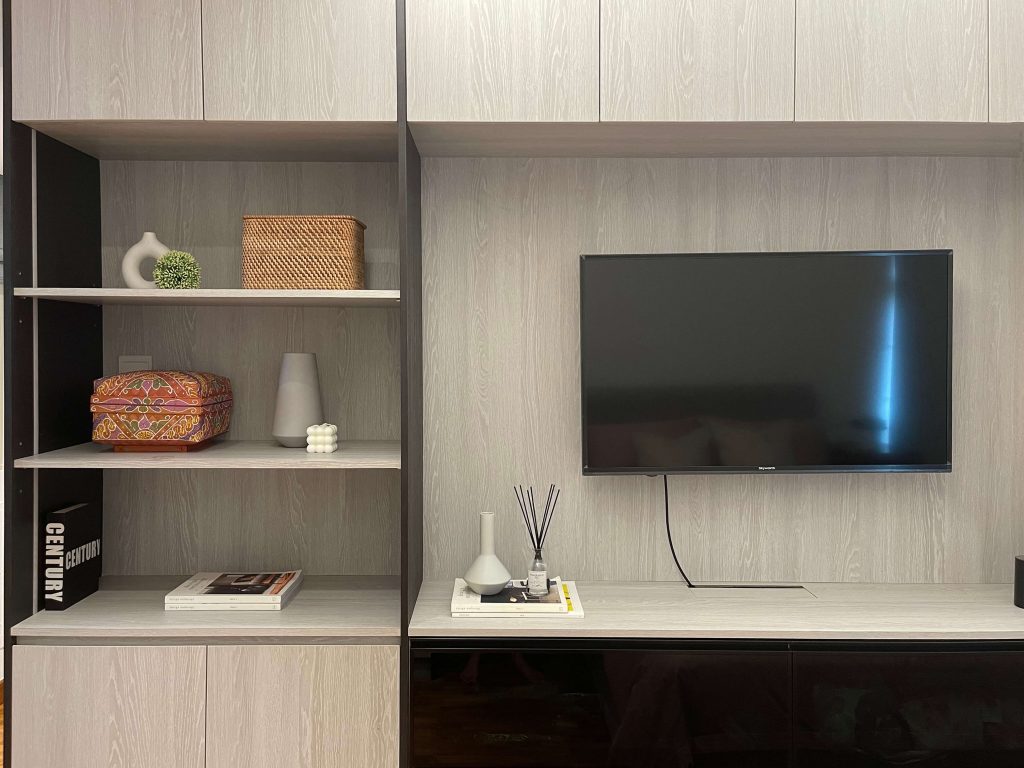 Using a bold red color to elevate the minimalistic and modern design, there is certainly no shortage of personality in this stylish and unique contemporary kitchen. From sleek brushed-silver handles to under-cabinet LED lights to a red glass backsplash, this distinctive space is fused with multiple styles.