This architectural pool house at Sime Road really makes a statement in this landscape design. Vertical stone-clad fountains and a curved pool create an inviting and elegant resort look. The concrete and timber deck frames the sidewalks perfectly.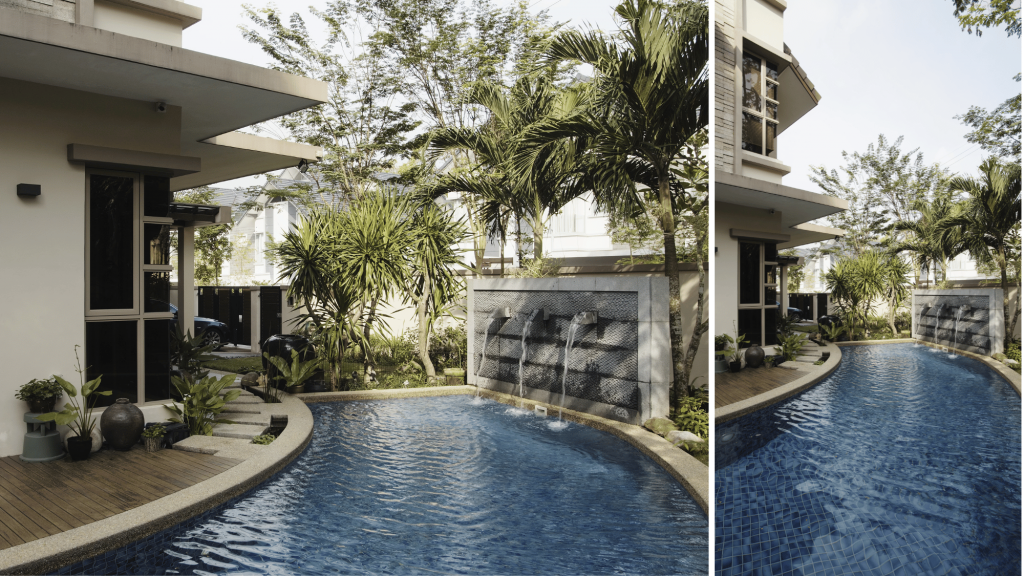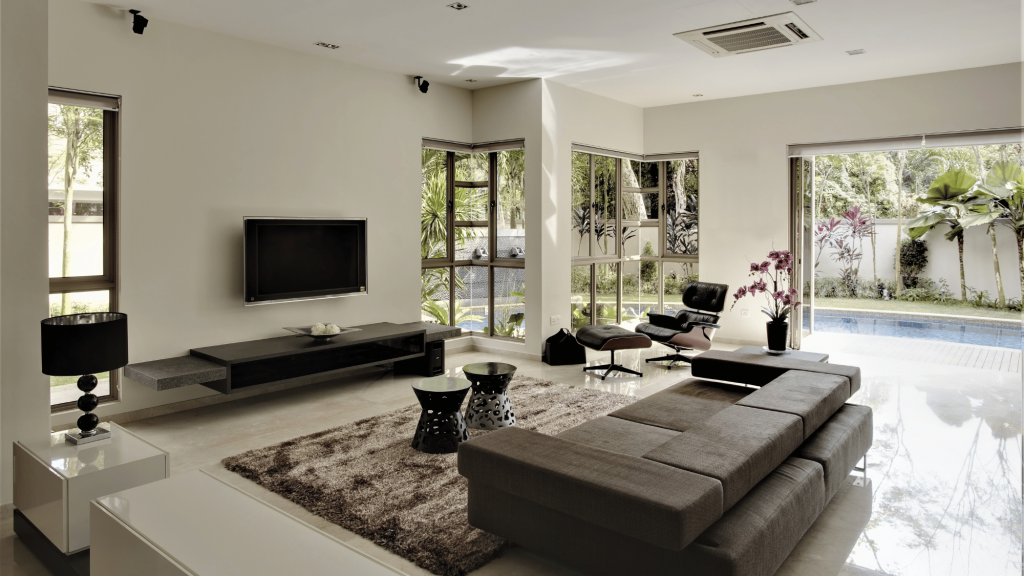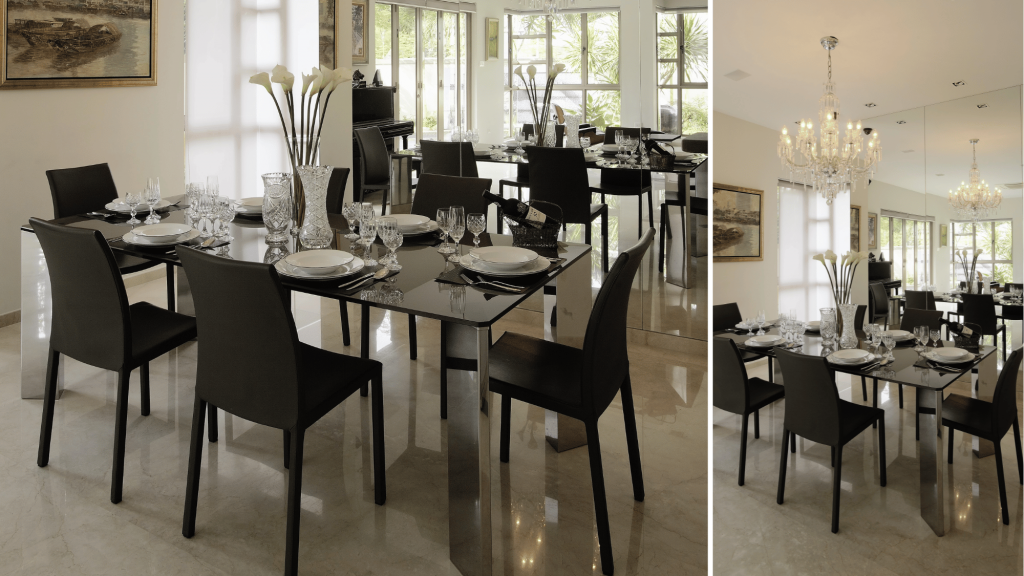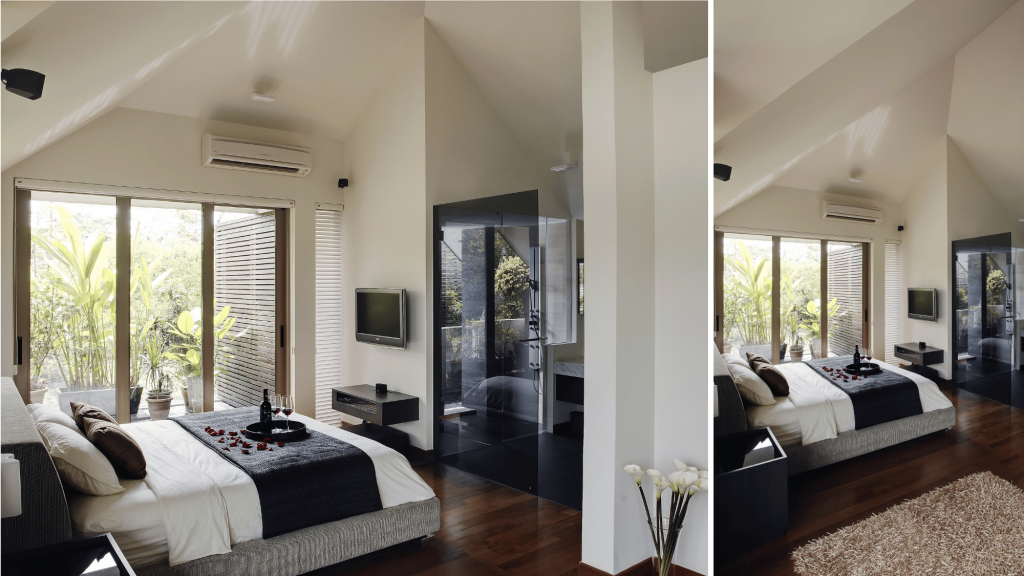 Full-length glass doors and highly structured ceilings are designed to allow the gentle summer breeze to flow freely to cool the interior naturally.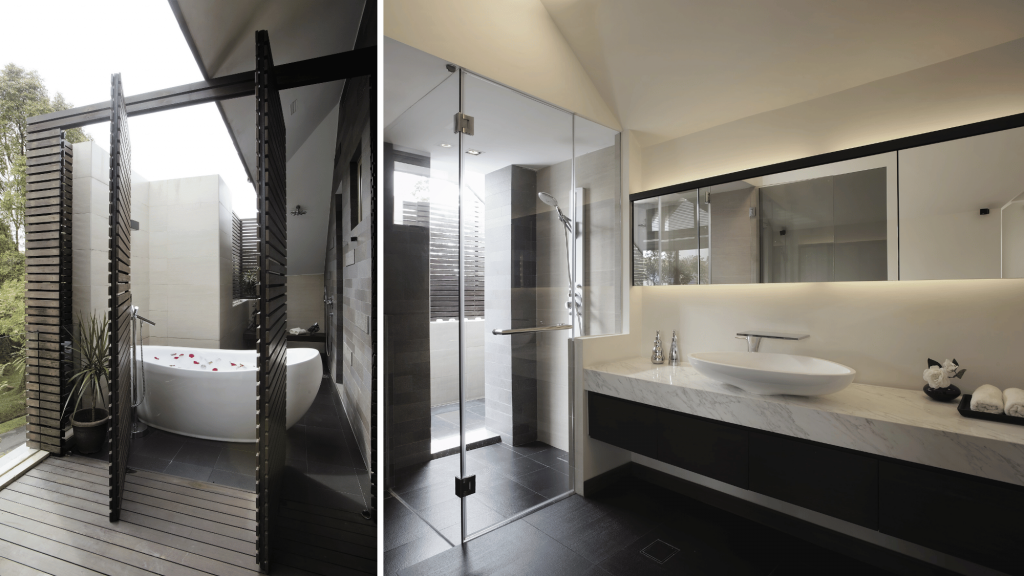 The entrance to this beautiful outdoor bathroom is formed by a tinted glass pane and timber double pivot door, offering an extra element of privacy for the owners, as well as enhancing the visual connection between the room and the bath.