From the fundamentals to the finishing touches, each interior and detail is carefully designed and thought out by our professional designers with one goal: to create breathtaking surroundings for effortless living.
Parts of the living room were furnished seamlessly with fluted wood cladding featuring a warm walnut color with natural wood knots to make the space warm and inviting, like a cozy hug from nature.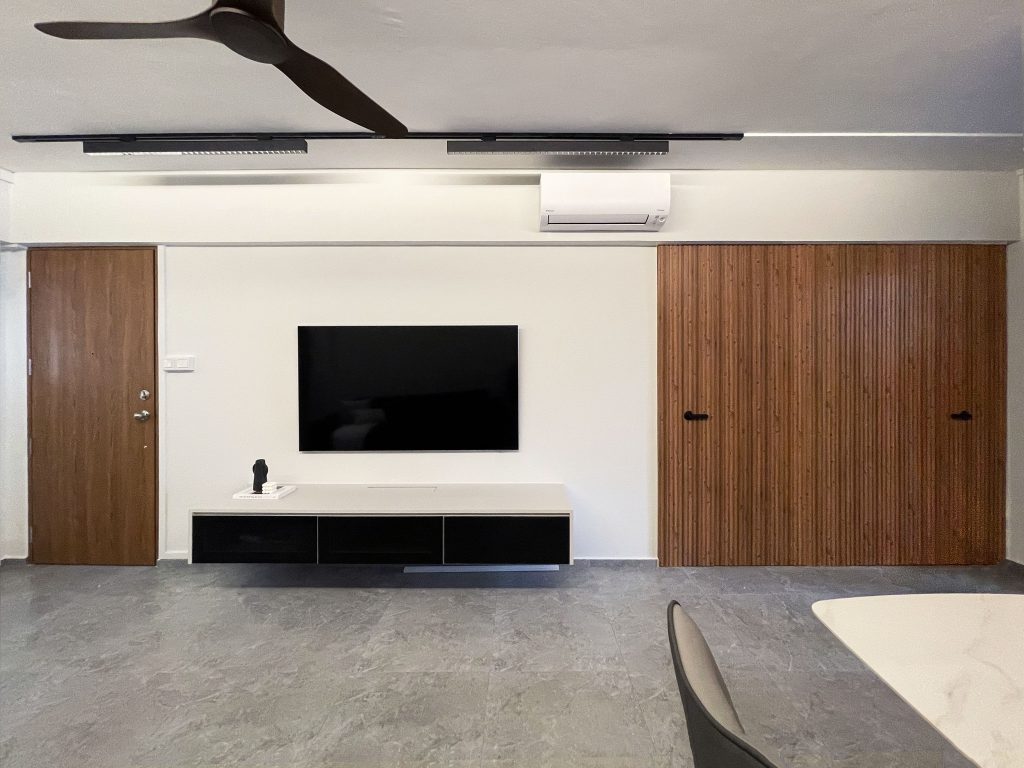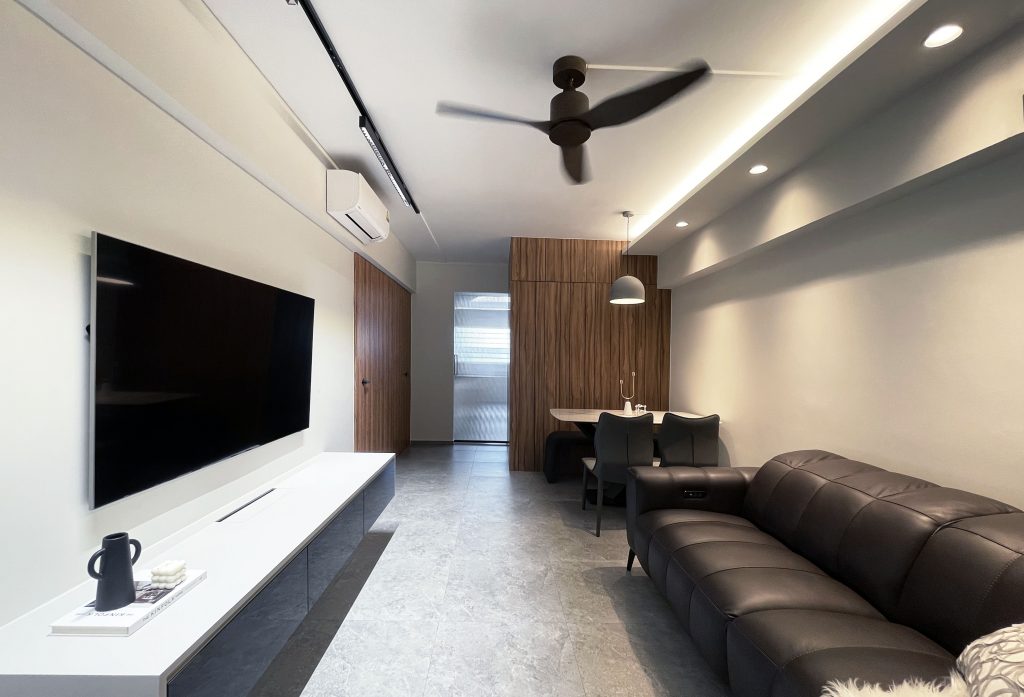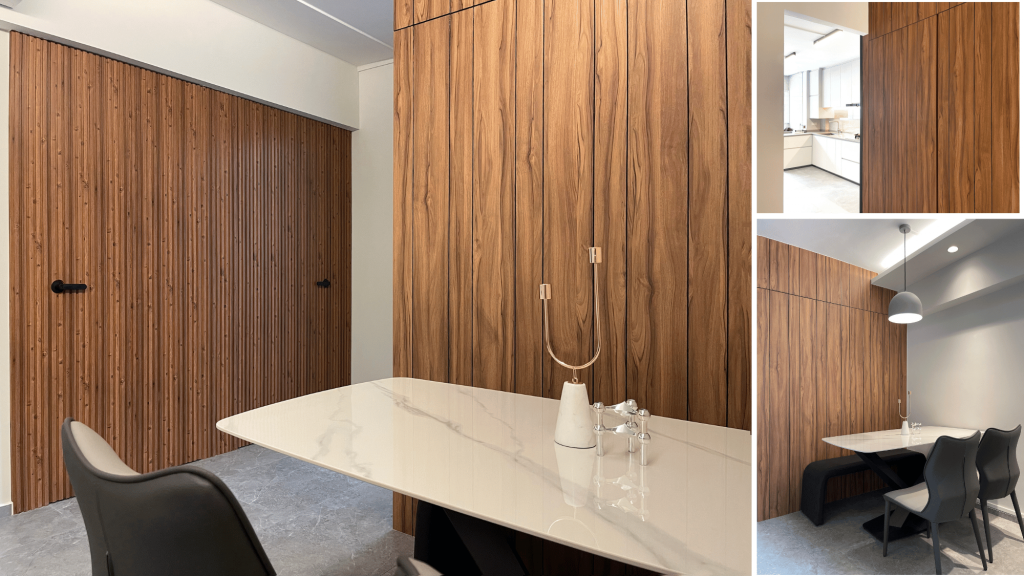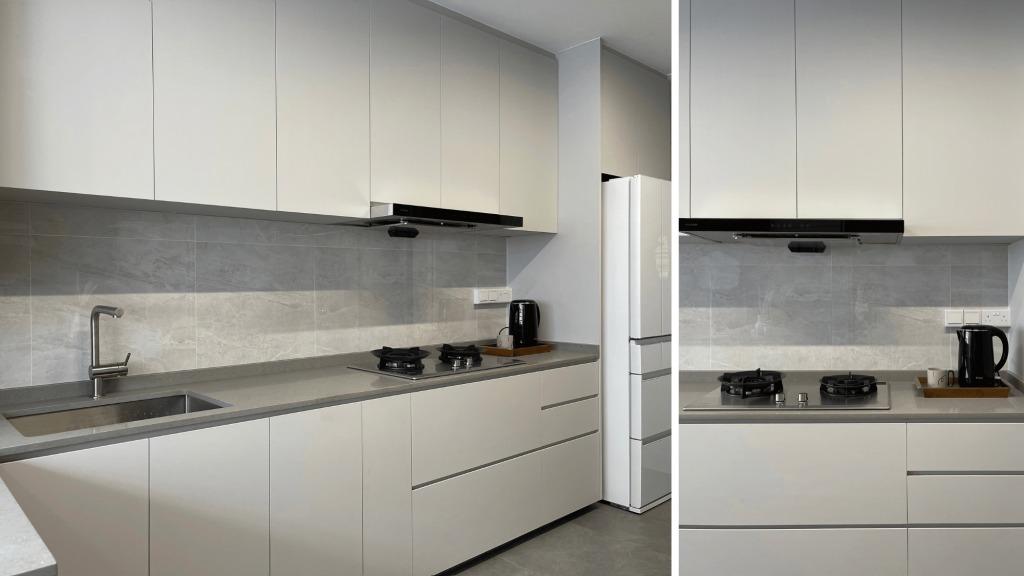 The kitchen's minimal and simple design helps reduce chores like dusting and tidying. The clean lines and warm white colors create a comfortable and relaxed environment for family members to huddle and enjoy cooking times together.