The aesthetic of this 2-bedroom apartment is achieved with modern design interiors celebrating the look of natural wood, allowing the beautiful, reclaimed wood slab dining table to stand out in this small space.
The design style of this space throughout is simple, clean, and welcoming with lighting thoughtfully placed in areas for work, entertainment, and dining.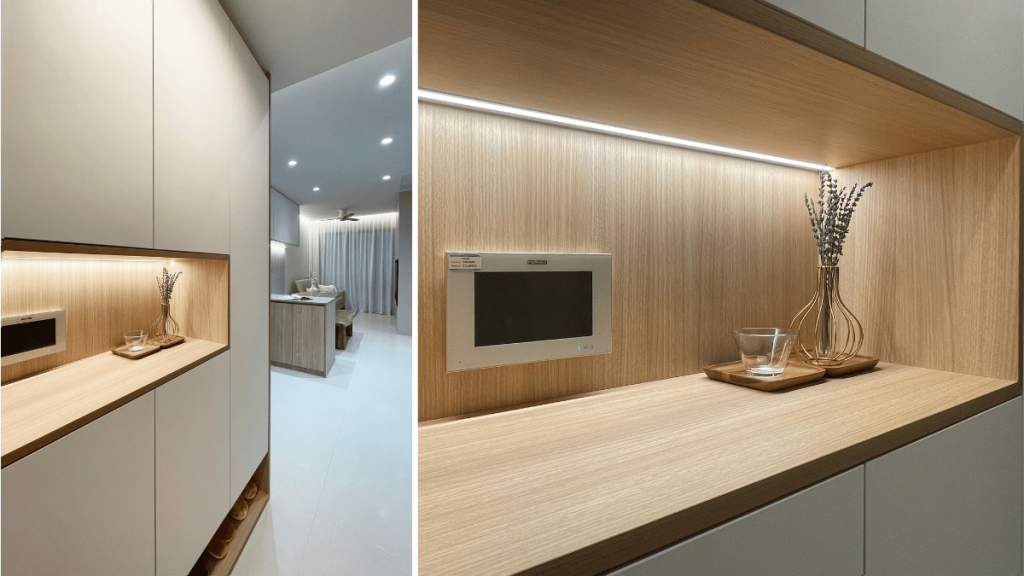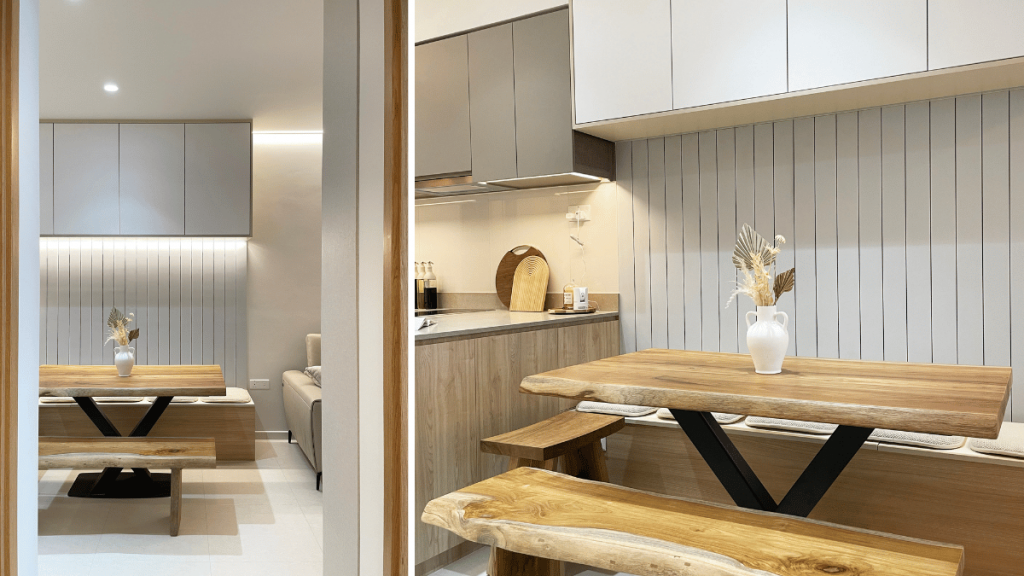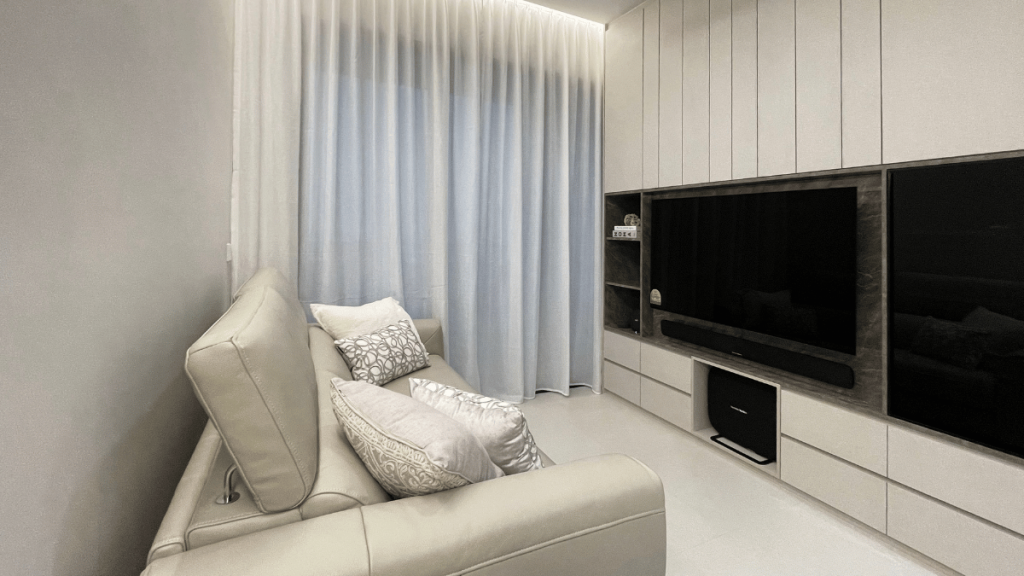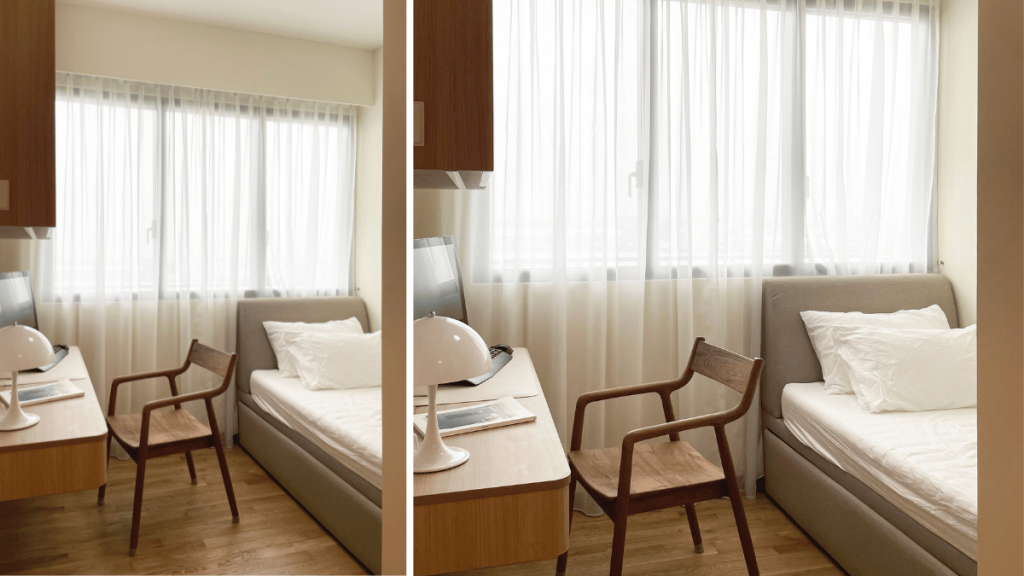 Calming neutrals can be seen in this warm and cozy master bedroom suite.
Our favorite feature? The backlighting against the warmth of the wood and soft grey color creates the look of a futuristic floating bed, which lends to the tranquil vibe of this master bedroom.